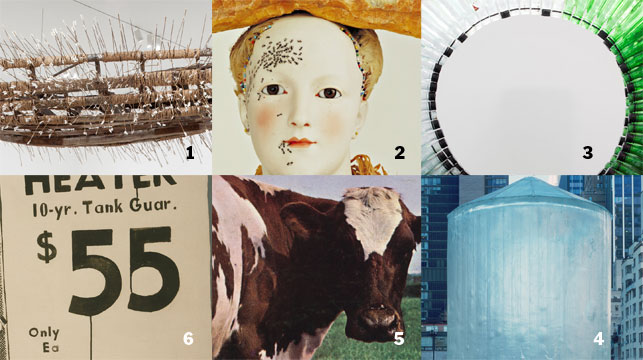 How well do you know your MoMA? If you think you can identify the artist and title of each of these works from MoMA's collection—all currently on view throughout the Museum—please submit your answers by leaving a comment on this post. We'll provide the answers next month (on Friday, August 14).
ANSWERS TO THE JUNE 12 CHALLENGE:
Do you have what it takes to claim this month's title?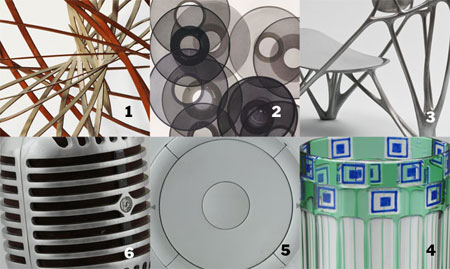 1. Aleksandr Rodchenko. Spatial Construction no. 12. c. 1920
2. Christian Marclay. Untitled. 1991
3. Joris Laarman. Bone Chair. 2006
4. Otto Prutscher. Goblet. c. 1905
5. Jonathan Ive, Apple Industrial Design Group. iPod. 2001
6. Benjamin Bauer. Unidyne Microphone (model 55). 1939