Celebrate the fall season with the newest designs from the MoMA Design Store! Each season, our team of buyers gathers objects from around the world which emulate "Good Design," highlighting the latest in materials, production, and design concepts. Unlike other design destinations, all products in the MoMA Design Store undergo an extensive review process with the Museum's curators. Plus, every purchase supports the Museum's educational and curatorial programming. What's not to love?
Take a closer look at some of the season's latest designs, many of which the press are already praising: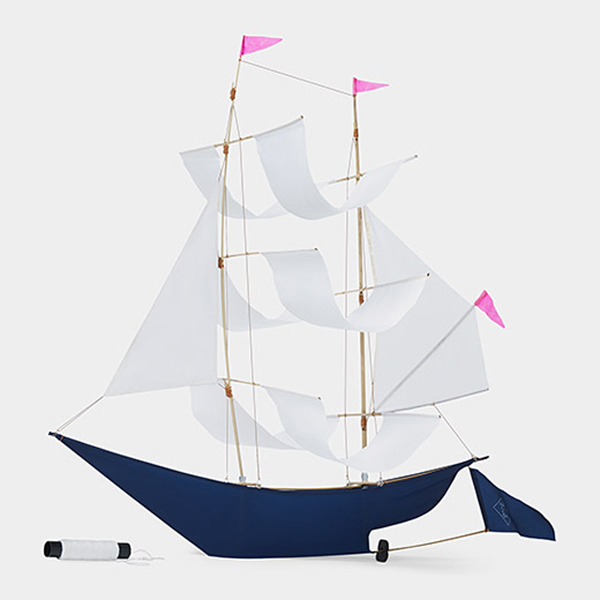 Emily Fisher. Sailing Ship Kite. 2014
This beautiful kite was inspired by traditional Balinese kite designs, such as those seen flying during the annual Bali Kite Festival. The New York Times also points out, "…if catching a breeze isn't on your list of priorities, you can use one as a mobile in a baby's room, or as a decoration for a summer cottage."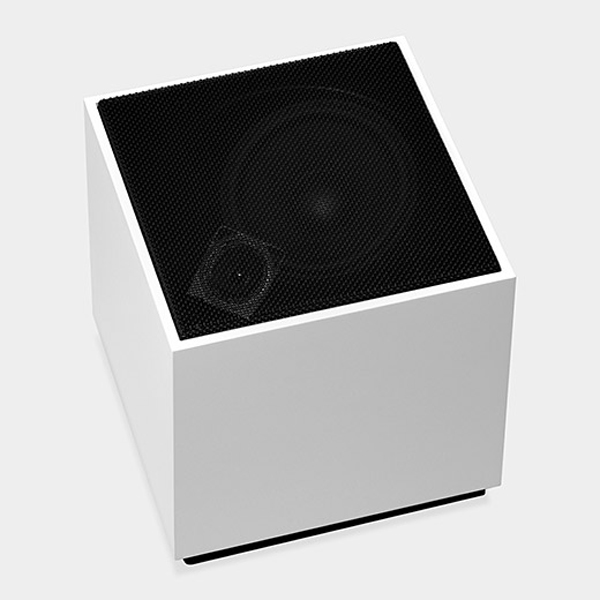 Stig Carlsson. OD-11 Cloud Speaker. 1974
Swedish engineer Stig Carlsson challenged the audio industry by developing a speaker for real living rooms by designing it to project from the top so sound could reverberate off the ceiling and walls to fill a room. Michael Hsu of The Wall Street Journal writes, "…the updated OD-11 keeps the clean Scandinavian lines of the original but crams all manner of electronics into the interior." The 2014 reissue now includes beamforming Wi-Fi technology that streams audio wirelessly from the cloud. The custom Orthoplay remote control app enables you to control one or multiple speakers with ease, and stores every song you've ever played. And, inside the speaker is an integrated amplifier that delivers 100W.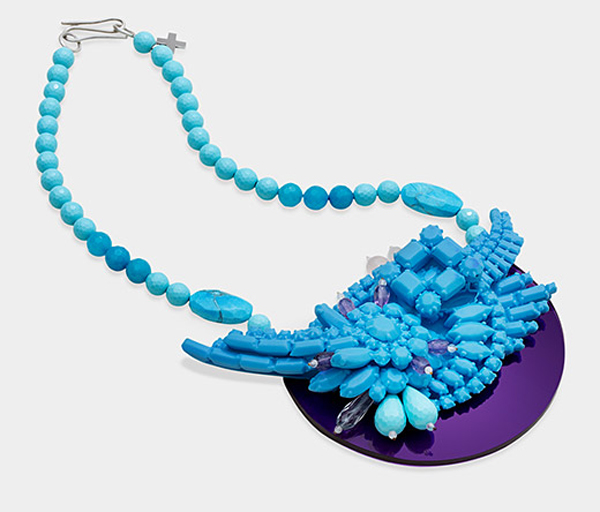 Denise J. Reytan. Precious Plastic Necklace. 2013
German jewelry designer Denise J. Reytan bridges the gap between sculpture and painting with her dramatic mixed-media necklace. Materials in this handmade piece include: plastic, acrylic, glass, amethyst, turquoise, howlite, rose quartz, mountain crystal, and sterling silver. In the September 2014 issue of Surface, Reytan explains her inspiration: "Since a young age, I've been inspired by Native American, Inca and Aztec cultures…The magic in the textiles, the colors, the features, and the headpieces. Perhaps in a previous life, I belonged to one of those groups."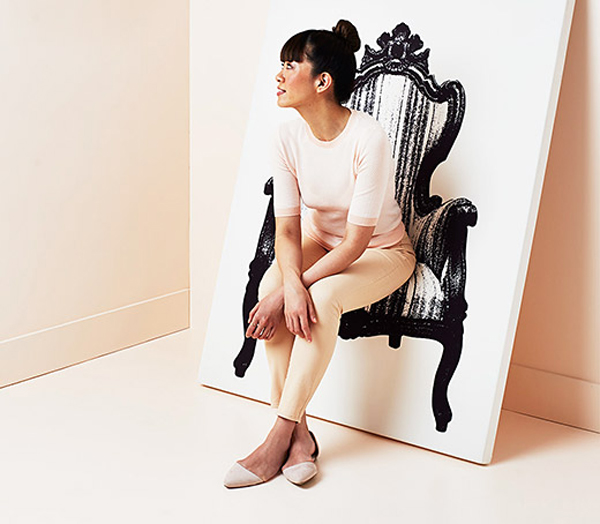 Naoki Ono and Yuki Yamamoto (YOY). Canvas Chair. 2013
What appears to be a still-life painting of an armchair is actually a trompe l'oeil artwork you can sit on. Created by Japanese design studio YOY—composed of Naoki Ono, a spatial designer, and Yuki Yamamoto, a product designer—this off-the-wall optical feat is achieved by printing an image of a Victorian-style armchair onto elasticized fabric that is then stretched onto a frame designed to lean against a wall.  Mallika Rao of HuffingtonPost.com jests, "Think of it this way—that's a fraction of what it costs to sit on a painting in a museum."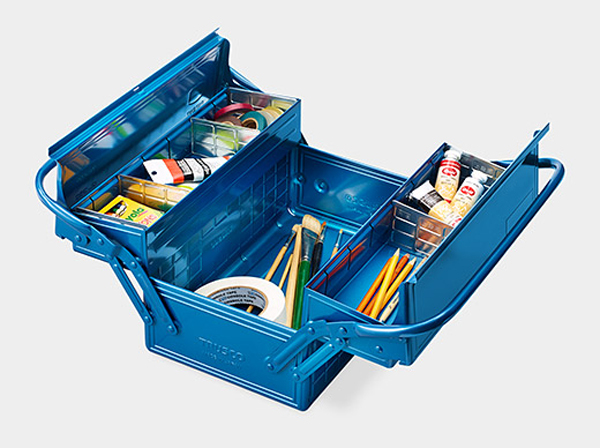 Keiyu Hisashi. Trusco Deluxe Tool Box. 1947
This stamped-steel toolbox sports a bold, blue enameled finish and opens in one smooth motion to reveal cubbies with removable dividers. From larger objects like hammers to smaller items like screws, nails, or craft supplies, the Trusco Tool Box allows for personal and customizable organization. Uncrate.com adds: "…the striking color will make it easy to spot on the jobsite."
From reinvented classics to designs that push the limits of technology, be sure to visit MoMAstore.org for 200+ new designs to spruce up your home and everyday life this fall season.