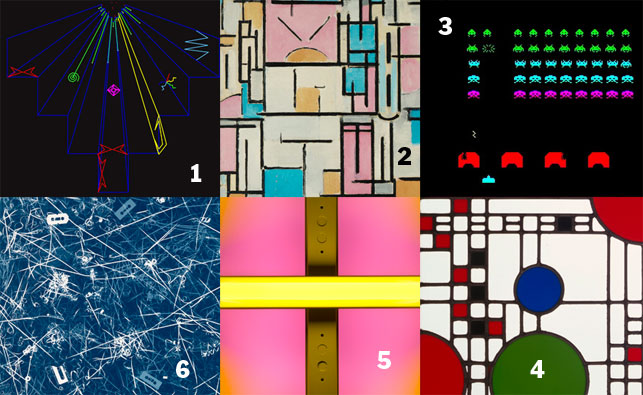 How well do you know your MoMA? If you think you can identify the artist and title of each of these works from MoMA's collection—all currently on view throughout the Museum—please submit your answers by leaving a comment on this post. We'll provide the answers next month (on Friday, April 11).
ANSWERS TO THE FEBRUARY 7 CHALLENGE:
Congratulations to Facebook user Mojca Valič, the first entrant to correctly identify all six works. Do you have what it takes to claim this month's title?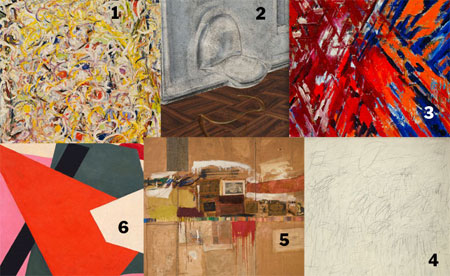 1. Jackson Pollock. Shimmering Substance. 1946
2. Richard Artschwager. Double Sitting. 1988
3. Mikhail Larionov. Rayonist Composition: Domination of Red. 1912–13 (dated on painting 1911)
4. Cy Twombly. Academy. 1955
5. Robert Rauschenberg. Rebus. 1955
6. Lyubov Popova. Painterly Architectonic. 1917