You may have heard that in the New York City area we've already had our first (and second!) snowfall of the season, and while I'm decidedly not in the "dreaming of a white Christmas" camp, I can appreciate the fleeting beauty of pristine winter scenery. Taking a peek into MoMA's collection turns up many works befitting the season—some that are arguably better than the real thing, and others that are a reminder of the "joys" of winter weather.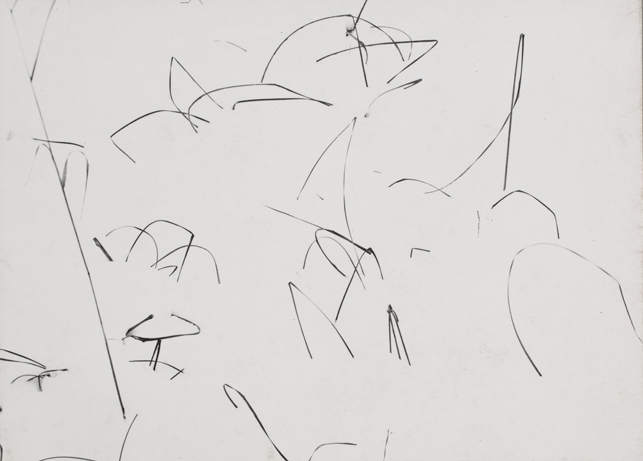 1. Harry Callahan. Weeds in Snow, Detroit. 1943
A master of stark black-and-white photography, Harry Callahan seamlessly melds landscape and abstraction in his work. One of many images Callahan made of snow, this view of his hometown, Detroit, captures the poetic gesture in a way that reminds me of Cy Twombly.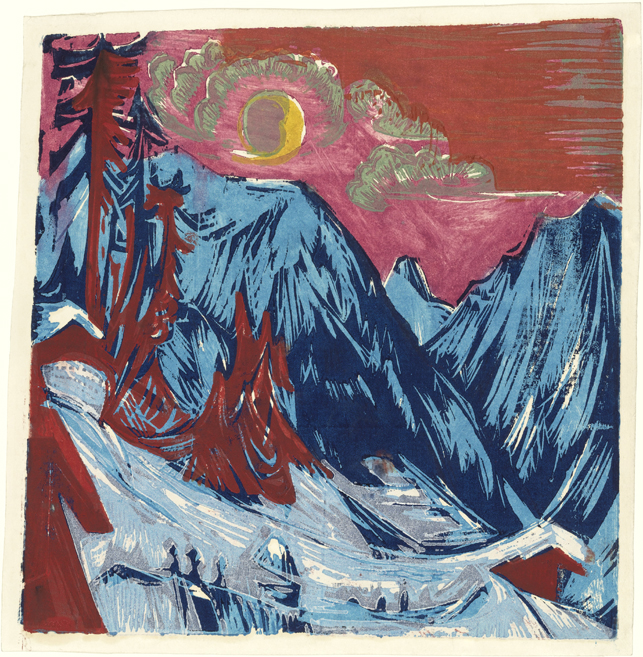 2. Ernst Ludwig Kirchner. Winter Moonlit Night (Wintermondnacht). 1919
Though it's a departure from the bustling, seedy street-scenes the artist is known for, in this bucolic woodcut Kirchner maintains his expressive use of color.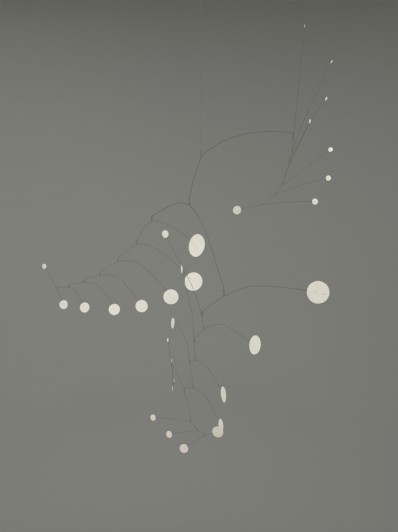 3. Alexander Calder. Snow Flurry, I. 1948
Beloved for his brightly colored and playful moving sculptures, which are often inspired by animal forms, here Calder depicts a delicate, dancing snow flurry that is both a spot-on representation and as breathtaking as seeing a snowflake for the first time.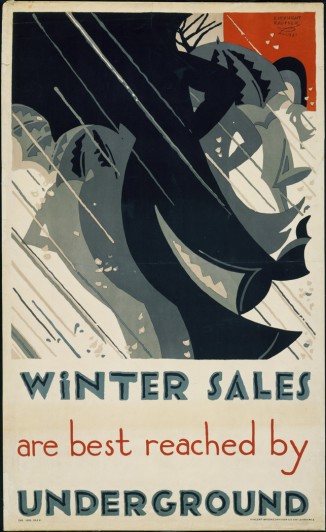 4. E. McKnight Kauffer. Winter Sales. 1921
Now this is the kind of snow that any city dweller will recognize—slushy, driving snow that slashes through the sky, pounding pedestrians as they trudge along trying to get home from work or running out to finish up holiday shopping. E. McKnight Kauffer's bold, abstract poster for the London Underground is not only evocative of the season, but also speaks to the birth of modern graphic design.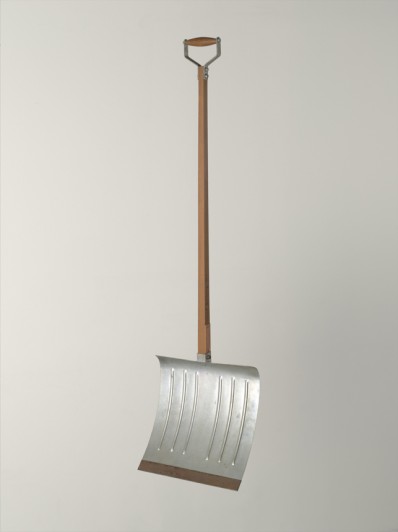 5. Marcel Duchamp. In Advance of the Broken Arm. 1914/1964
One of Duchamp's groundbreaking Readymade sculptures, this humble snow shovel is elevated to the status of art through its selection by the artist. This was the first Readymade Duchamp created after moving from France to the United States, where he would have seen this type of shovel for the first time. The title of the work pokes fun at the shovel's utility in preventing that hazardous conditions that lead so easily to slipping, falling, and breaking a limb.
And if all this talk of snow just leaves you cold, there's something in our collection for you, too: Bauhaus-trained architect and designer Max Bill's sun lamp , a retro-fabulous way to help get through the winter blues.