The holidays are upon us, and the MoMA Design Store is ready to help you celebrate with a wide selection of unique gifts that are sure to bring joy to everyone on your list. Just as the Museum continues to promote the values of good design through its awe-inspiring exhibitions, the MoMA Design Store strives to bring work that exudes quality, creativity, and innovation to everyday living.
Throughout the season, our newest curator-approved designs have garnered the attention of bloggers and design journalists, style editors and cultural critics, all of whom agree that no wishlist is complete without a hand-picked gift from the MoMA Design Store! Learn more about our most sought-after designs and discover which picks are topping media gift lists this holiday.
Plus, as a special gift from us to you in honor of Cyber Monday, all orders placed today ship for free! MoMA members also enjoy a special 20% savings throughout the stores and on MoMAstore.org.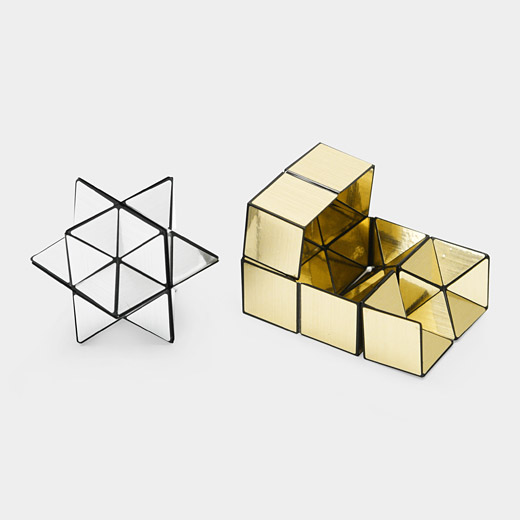 Naoki Yoshimoto. Yoshimoto Cube No. 1. 1971
Japanese designer Naoki Yoshimoto's metallic mind-bender is sure to spark conversation when it's retrieved from the Secret Santa bag. "Three years before Hungarian inventor Ernõ Rubik debuted his eponymous cube in 1974, Naoki Yoshimoto introduced his 3-D puzzler," says David Sokol of The Wall Street Journal. "A truly addictive plaything, it comprises interlocking gold- and silver-faced polyhedrons that can be separated and shaped individually into stars and dozens of other configurations."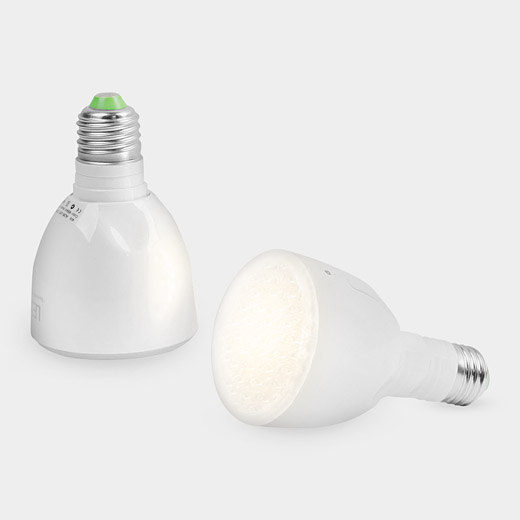 Lin Guohui. Bulb Flashlight. 2012
"For the chronically unprepared, Lin Guohui's Bulb Flashlight is a godsend," says Liz Stinson of Wired, who, like many of us, has been left in the dark time and again after losing track of a stashed flashlight. "Not only is the battery rechargeable, but its dock is as obvious as it gets: your lamp. When you need to use the bulb as a flashlight, simply extend its plastic neck into a handle and switch it on for up to three hours of emergency light."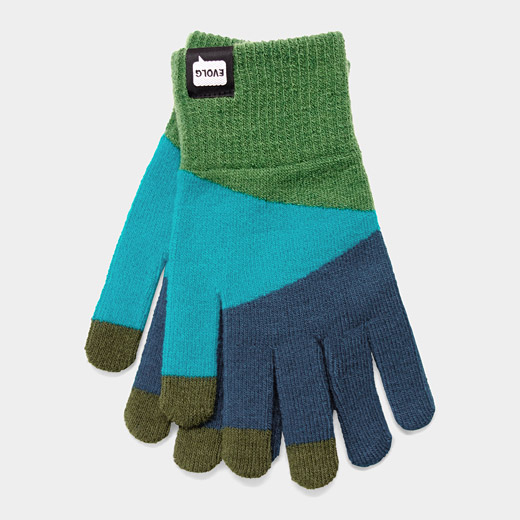 Fumio Haishima. Touchscreen Gloves. 2012
"The ultimate first-world problem now has a first-rate solution: fun, zigzag-patterned Touchscreen Gloves with [phone and tablet]-friendly fingertips," the editors at Real Simple say of this ingenious cold-weather gift, perfect for teens and other touch-screen devotees. "They'll want to take them out for a cold-weather scroll on the spot!"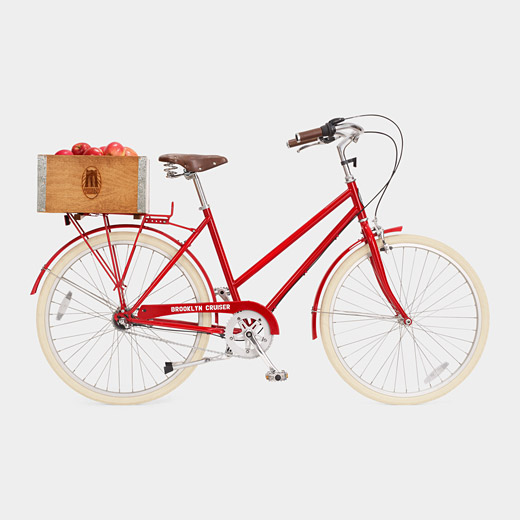 Ryan Zagata and Grant Petersen. Brooklyn Cruiser Bike. 2012
For jetsetters and cycling enthusiasts, Amy Preiser of Elle Décor recommends the Brooklyn Cruiser. "Featuring a three-speed hub and front hand- and back pedal- brakes, it's a breeze to ride, while full fenders, a leather saddle, and cream-colored tires make for a stylish look. Not to mention the color: A head-turning, MoMA-exclusive red. We can't think of a better way to travel to the museum—or anywhere else, for that matter."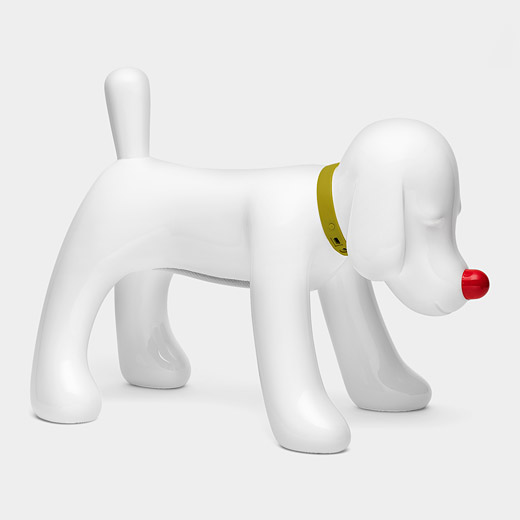 Yoshitomo Nara. Doggy Radio. 2011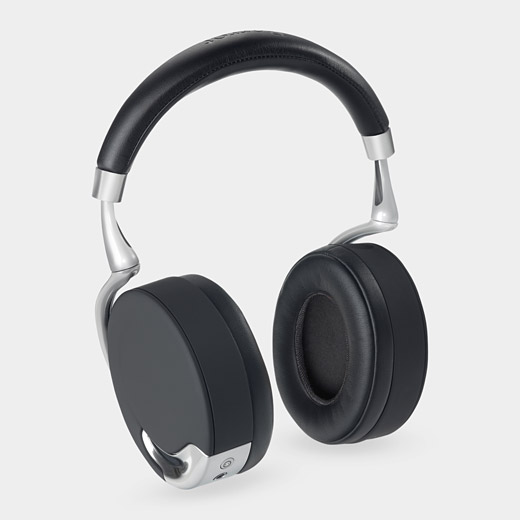 Philippe Starck. Parrot Zik Headphones. 2012
Selected by the Marianne Rohrlich for The New York Times, artist Yoshitomo Nara's Doggy Radio and Philippe Starck's Parrot Zik Headphones are two song-worthy gifts sure to pick up the spirits of a music-loving couple. "[This] dog can carry a tune, not just the newspaper," she says of Nara's playful sculpture that puts out big sound when you pet his chin or turn his nose. "[The] Parrot Zik headphones are comfortable and have digital active-noise cancellation and touch controls for volume and tracks. Concert-hall sound effects can be activated by downloading the Parrot Audio Suite App."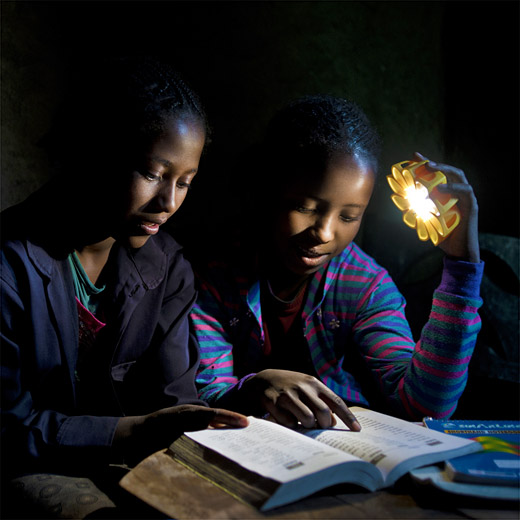 Olafur Eliasson And Frederik Ottesen. Little Sun Solar Light. 2012
Another artist-designed product recently added to the MoMA Design Store's assortment is the Little Sun Solar Light, born from a collaboration between artist Olafur Eliasson and solar engineer Frederik Ottensen. "[Eliasson] developed the Little Sun to bring light to off-the-grid communities," Rebecca Bates reports for Architectural Digest. "A sustainable alternative to fuels like kerosene, the sunflower-shaped lamp has a battery life of three years and can be worn as a pendant, hung in a room, or used as a bicycle light."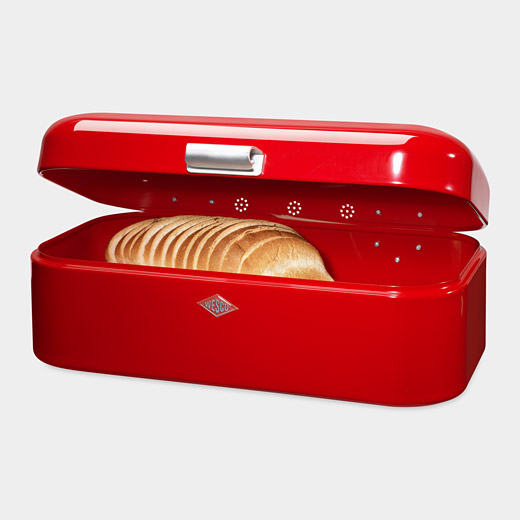 Josef Neuhaus. Wesco Grandy Bread Box. 1946–47
A throwback design for those who consider the kitchen to be the heart of the home, the Bauhaus-style Wesco Grandy Bread Box—a reintroduction of Josef Neuhaus's 1946 classic—elevates the humble bread box to design-object status. "Baby boomers have fond memories of their parents' kitchen gadgets: rotary egg beaters, electric percolators, Salton Hot Trays, and various kinds of bread boxes," muses Arlene Hirst, also of The New York Times. "Now, with artisanal bread a staple in many homes, [the retro bread box is stale no more]."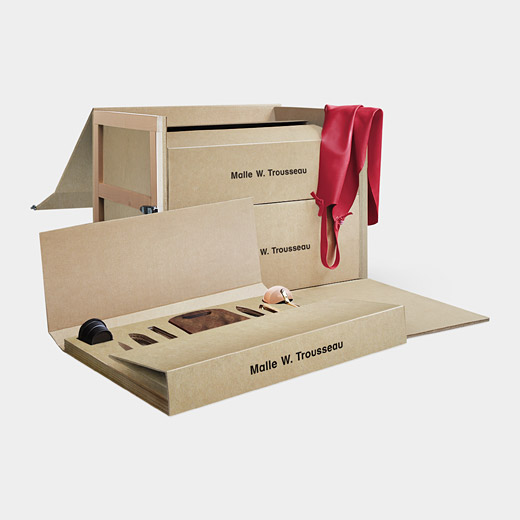 Malle W. Trousseau Kitchen Set. 2012
But perhaps the most extraordinary gift that can be found in this year's assortment is the Malle W. Trousseau, a culinary toolkit stocked with heirloom-quality essentials. When her daughter left home, French entrepreneur Isabelle Mathez scoured the globe and gathered 43 kitchen tools of unparalleled quality destined for a lifetime of use. "The Malle W. Trousseau represents a very personal view of the kitchen—a place where both artistry and robust work have their place," says Avinash Rajagopal of Metropolis. "[The trousseau contains] culinary tools you'd be proud to hand down."
These sensational gifts along with hundreds of others can be found at MoMAstore.org or at the three MoMA Design Store locations throughout New York City. We hope find inspiration and delight in this season's dynamic assortment, and remember that every purchase supports The Museum of Modern Art.