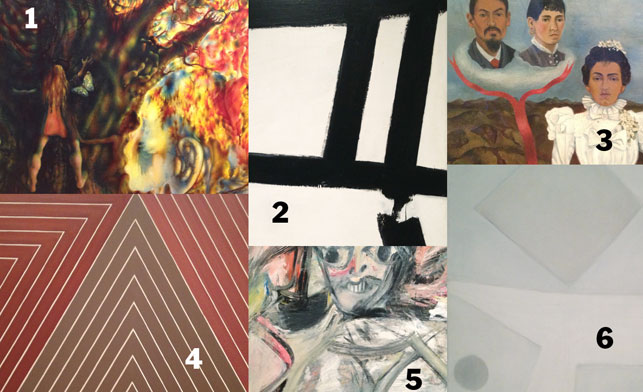 How well do you know your MoMA? If you think you can identify the artist and title of each of these works—all currently on view in the Painting and Sculpture and Contemporary galleries—please submit your answers by leaving a comment on this post. We'll provide the answers next month (on Friday, May 10).
ANSWERS TO THE MARCH 8 CHALLENGE:
Congratulations to Lucía Villanueva, who for the second month in a row was the first of several people to correctly identify all six works. Do you have what it takes to claim this month's title?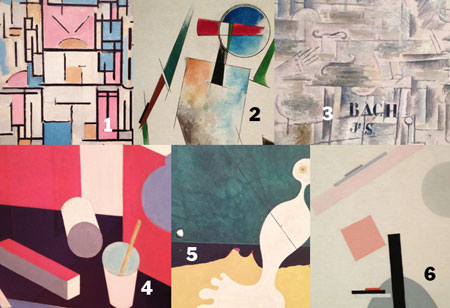 1. Piet Mondrian. Composition in Oval with Color Planes 1. 1914
2. Varvara Stepanova. Figure. 1921
3. Georges Braque. Homage to J. S. Bach. 1911–12
4. Patrick Henry Bruce. Painting. c. 1929–30
5. Joan Miró. Person Throwing a Stone at a Bird. 1926
6. Kazimir Malevich. Suprematist Painting. 1917–17