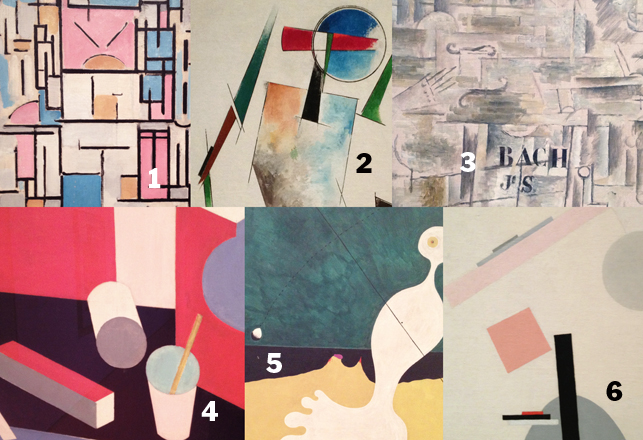 How well do you know your MoMA? If you think you can identify the artist and title of each of these works—all currently on view in the Painting and Sculpture Galleries—please submit your answers by leaving a comment on this post. We'll provide the answers next month (on Friday, April 12).
ANSWERS TO THE FEBRUARY 8 CHALLENGE:
Congratulations to Lucía Villanueva, the first of several people to correctly identify all six works. (Earlier answers got very close, but incorrectly identified the Juan Gris painting Jar, Bottle and Glass.) Do you have what it takes to claim this month's title?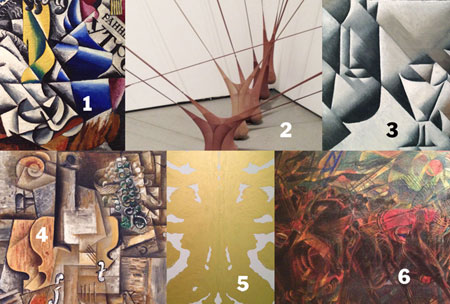 1. Lyubov Popova. Subject from a Dyer's Shop. 1914
2. Senga Nengudi. R.S.V.P. I. 1977/2003
3. Juan Gris. Jar, Bottle and Glass. 1911
4. Pablo Picasso. Violin and Grapes. 1912
5. Andy Warhol. Rorschach. 1984
6. Carlo Carrà. Funeral of the Anarchist Galli. 1910–11