Five for Friday, written by a variety of MoMA staff members, is our attempt to spotlight some of the compelling, charming, and downright curious works in the Museum's rich collection.
Walking around the galleries on a Tuesday, when MoMA is closed to the public and virtually empty, is a rare treat Museum employees can enjoy. But one must beware when traveling alone. In my humble opinion, some of the artworks are a bit too alive and haunted-seeming to be around all by your lonesome, especially during the Headless Horseman/Halloween season. Case in point: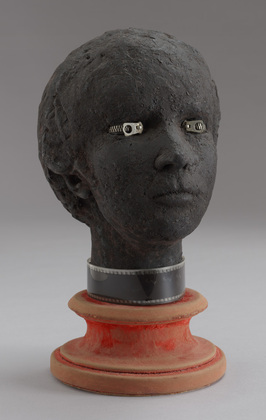 1. Marcel Jean. Specter of the Gardenia. 1936
Thankfully, Marcel Jean's daunting sculpture is safely behind plexiglass. Every time I see it I feel like someone has walked over my grave, as the saying goes. And yes, it's a helluva lot more powerful to view in person. Even in a crowded gallery I bet you'd have the same, or a similar, feeling. Travel up to the fifth floor and see for yourself (if you dare).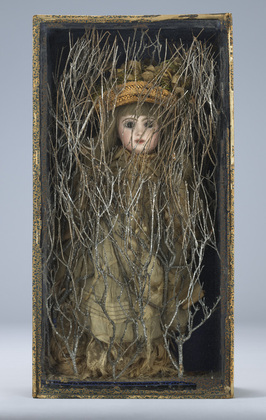 2. Joseph Cornell. Untitled (Bébé Marie)</a>. early 1940s</strong></p>

Joseph Cornell is one of my all-time favorite artists. Oh, what I'd give to own one of his mesmerizing and fun assemblages. He must have been in a very weird mood when working on this one, though. What is it about dolls that can be so creepy? Why does it seem like this one could suddenly wink at you and/or walk right out of the box and strangle someone? (Placed right next to Marcel Jean's on the fifth floor, these two works pack a one-two spooky punch.)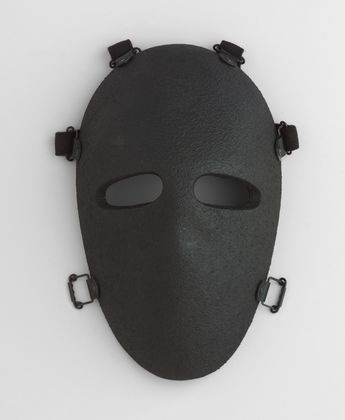 3. Stephen Armellino. Bullet-Resistant Mask. 1983

This mask is apparently the perfect thing to wear when one needs to deflect bullets from one's visage. It would clearly also be great in a Scream-like horror film.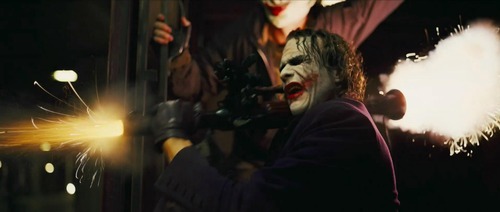 4. The Dark Knight. 2008. USA. Directed by Christopher Nolan

I think we can all agree that, because of his tragic early death, Heath Ledger's performance in the Dark Knight trilogy has a certain poignancy. He was also quite funny, I thought. And murderously terrifying.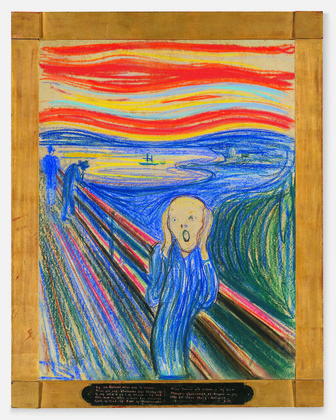 5. Edvard Munch. The Scream. 1895

Edvard Munch's insanely popular image is much more about anxiety than anything Halloween-ish-ly creepy, and you'd think the excitement surrounding its being currently on view would dispel any run-tripping-out-of-the-galleries I might do. No such luck. It kind of freaks me out.

Suffice it to say, since all these works (except The Dark Knight) are currently on view, you won't see me drifting carelessly through the empty galleries without a team of MoMA Security personnel anytime soon. It's a testament to all of these artists that their work inspires an unusual feeling to have when viewing art: Fear!