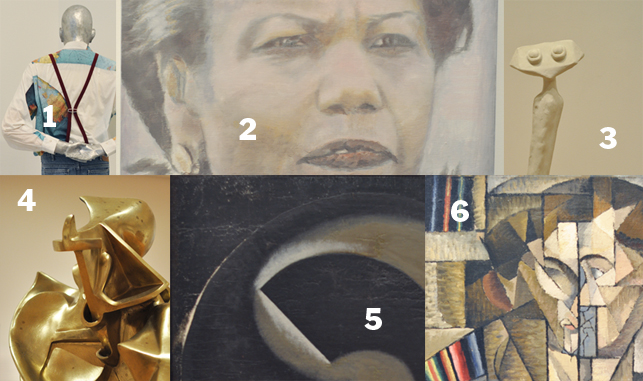 How well do you know your MoMA? If you think you can identify the artist and title of each of these works—all currently on view in the Painting and Sculpture and Contemporary galleries—please submit your answers by leaving a comment on this post. We'll provide the answers next month (on Friday, September 7).
ANSWERS TO THE JULY 13 CHALLENGE:
Congratulations to Matt K for being the first of several people to correctly identify all six works last month. Do you have what it takes to claim this month's title?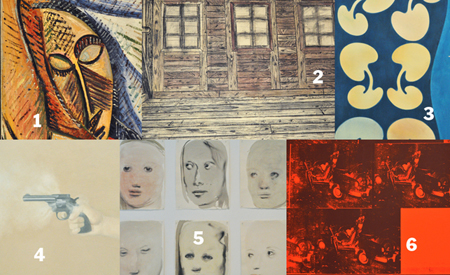 1. Pablo Picasso. Head of a Sleeping Woman (Study for Nude with Drapery). 1907
2. Anselm Kiefer. Wooden Room. 1972
3. Philip Taaffe. Necromancer. 1989–90
4. Vija Celmins. Gun with Hand #1. 1964
5. Marlene Dumas. Chlorosis (Love sick). 1994
6. Andy Warhol. Orange Car Crash Fourteen Times. 1963