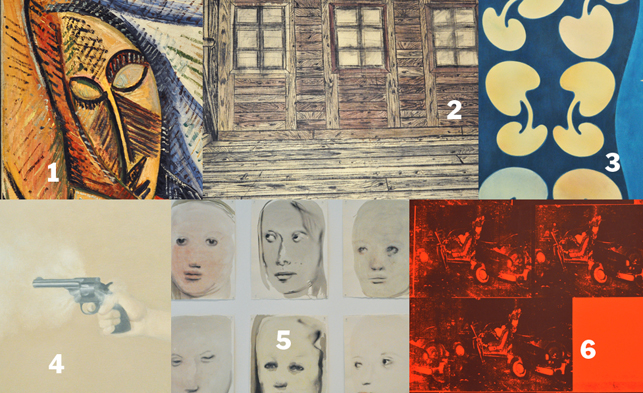 How well do you know your MoMA? If you think you can identify the artist and title of each of these works—all currently on view in the Painting and Sculpture and Contemporary galleries—please submit your answers by leaving a comment on this post. We'll provide the answers next month (on Friday, August 10).
ANSWERS TO THE JUNE 8 CHALLENGE:
Congratulations to Lara Barak for being the only person to correctly identify all six works last month. Do you have what it takes to claim this month's title?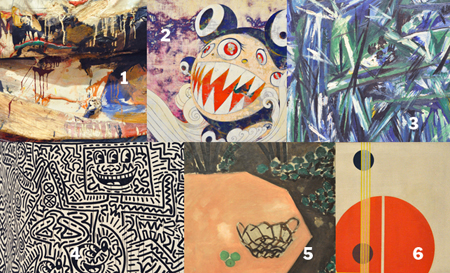 1. Robert Rauschenberg. Bed. 1955
2. Takashi Murakami. 727. 1996
3. Natalia Goncharova. Rayonism, Blue-Green Forest. 1913 (dated on reverse 1911)
4. Keith Haring. Untitled. 1982
5. Henri Matisse. The Rose Marble Table. 1916
6. László Moholy-Nagy. Q 1 Suprematistic. 1923