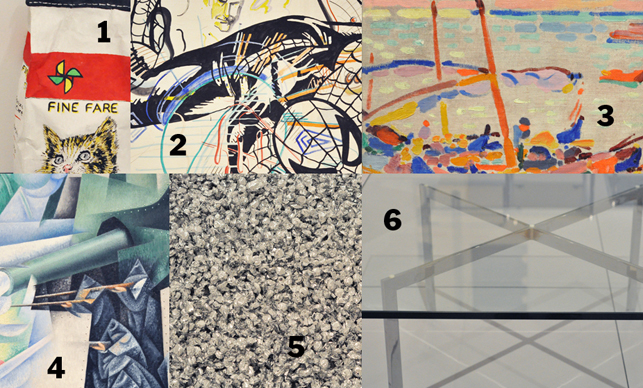 How well do you know your MoMA? If you think you can identify the artist and title of each of these works—all currently on view in the Painting and Sculpture, Architecture and Design, and Contemporary galleries—please submit your answers by leaving a comment on this post. We'll provide the answers next month (on Friday, June 8).
ANSWERS TO THE APRIL 13 CHALLENGE:
Congratulations to theartwolf for being the only person to correctly identify all six works last month. Do you have what it takes to claim this month's title?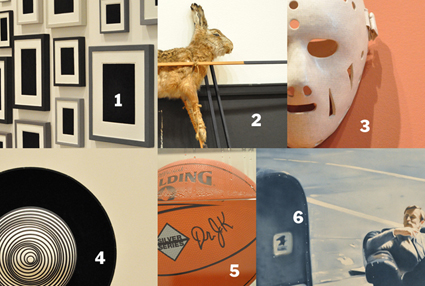 1. Allan McCollum. Collection of Forty Plaster Surrogates</a>. 1982–84</p>

2. Joseph Beuys. Eurasian Siberian Symphony 1963</a>. 1966</p>

3. Ernest C. Higgins. Goalie Mask. 1965

4. Marcel Duchamp. Rotary Demisphere (Precision Optics)</a>. 1925</p>

5. Jeff Koons. Three Ball 50/50 Tank (Two Dr. J. Silver Series, Wilson Supershot)</a>. 1985</p>

6. Martin Kippenberger. Untitled from the Series Dear Painter, Paint for Me</a>. 1981</p>