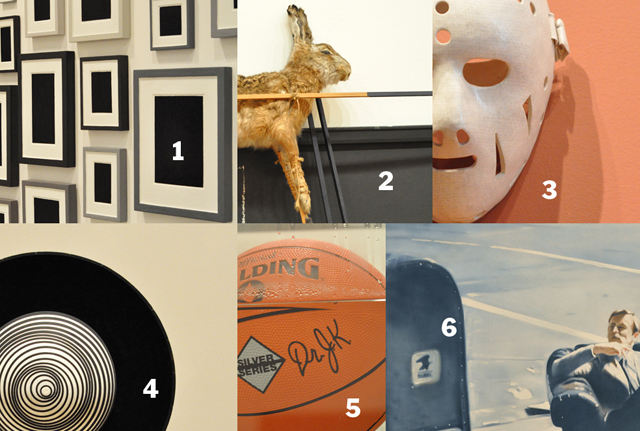 How well do you know your MoMA? If you think you can identify the artist and title of each of these works—all currently on view in the Painting and Sculpture, Architecture and Design, and Contemporary galleries—please submit your answers by leaving a comment on this post. We'll provide the answers next month (on Friday, May 11).
ANSWERS TO THE MARCH 9 CHALLENGE:
Congratulations to Anita for being the first of several people to correctly identify all six works last month. Do you have what it takes to claim this month's title?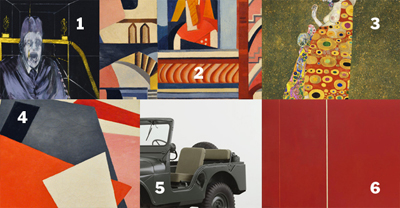 1. Francis Bacon. Number VII from Eight Studies for a Portrait</a>. 1953</p>

2. Alexandra Exter. Theatrical Composition</a>. c. 1925</p>

3. Gustav Klimt. Hope, II</a>. 1907–08 </p>

4. Lyubov Popova. Painterly Architectronic</a>. 1917</p>

5. Willys-Overland Motors, Inc. Truck: Utility 1/4 Ton 4 x 4 (M38A1) Jeep. 1952

6. Barnett Newman. Vir Heroicus Sublimis</a>. 1950–51</p>