Five for Friday, written by a variety of MoMA staff members, is our attempt to spotlight some of the compelling, charming, and downright curious works in the Museum's rich collection.
The NCAA men's basketball tournament is underway, and the even the President has weighed in with his choices for "the bracket." This diagram consisting of (approximately) 169 horizontal and vertical lines is rich with information and charming in its simplicity. For today's Five for Friday we pay homage to artworks that play with the notion of diagramming and brackets.
THE ART OF BRACKETOLOGY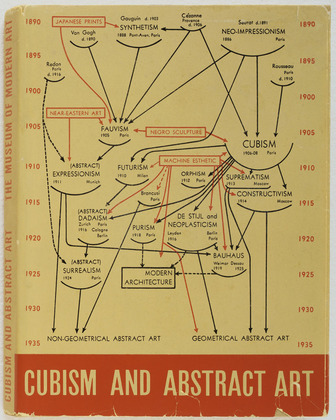 1. Steve Wolfe. Untitled (Cubism and Abstract Art). 1997
Alfred Barr, Jr., the first director of the Museum, was notorious for his diagrams of modern art movements. Education Director Wendy Woon previously wrote about one of his most famous diagrams, colloquially known as "the torpedo." In this artwork, Wolfe recreates the cover of an exhibition catalogue by Alfred H. Barr, published in 1936.



2. Merce Cunningham. Suite by Chance (Space Chart Entrance and Exit). 1952
The dance world is adept at using diagrams to record and transmit movements, and in this example Merce Cunningham diagrams 64 squares of movement (conveniently the same number as the NCAA tournament after the play-in games are decided). It's unclear whether this work explains the phenomenon of 12-seeded teams upsetting five-seeds.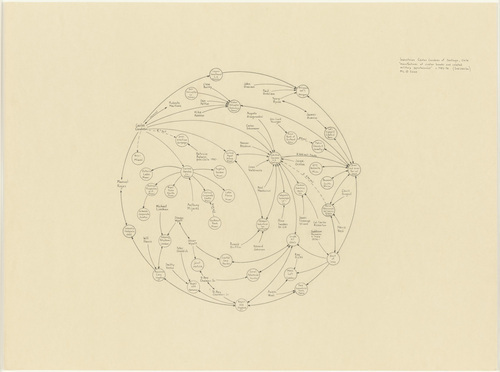 3. Mark Lombardi. Industries Carlos Cardoen of Santiago, Chile c. 1982-90 (2nd Version). 2000
Lombardi creates rich maps that illustrate the connections between politicians, criminals, patricians, and other possibly nefarious people and organizations. This simple pencil drawing contains complex information about scandals in codified linkings of direct and indirect political and financial influence. The Awl has a version of the NCAA bracket based on tuition costs that feels like a Lombardi.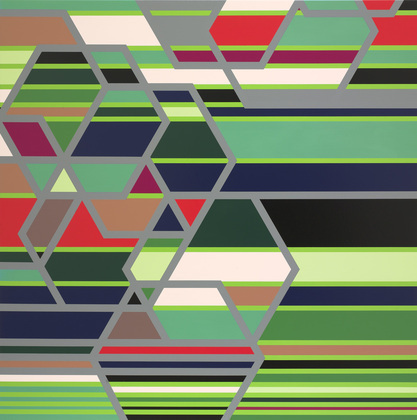 4. Sarah Morris. Creative Artists Agency (Los Angeles). 2005
In this piece Morris takes the idea of connections and abstracts it into a glossy, colorful form. Though it seems like a plain geometric abstraction, the forms are actually diagrams of the interconnections between people related to the Creative Artists Agency in Los Angeles, which represents a large number of the actors in movies and television.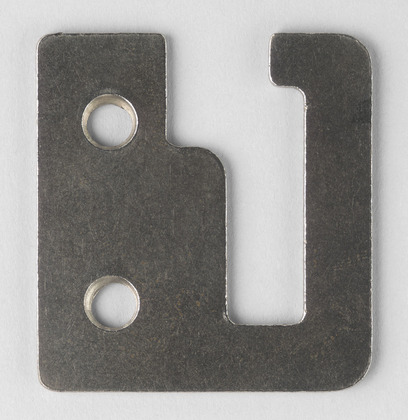 5. American Steel & Wire Co., Worcester, MA. Door Closer Brackets. Before 1934
Paola Antonelli included some intriguing examples of diagramming and networks in the Design and the Elastic Mind and Talk to Me exhibitions. But in this case we choose to end on a visual pun, a simple piece from MoMA's Design collection: a door bracket.