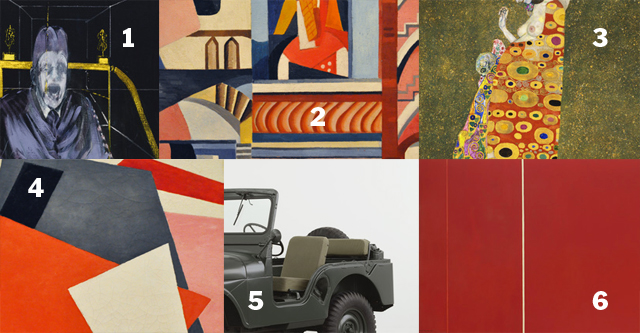 How well do you know your MoMA? If you think you can identify the artist and title of each of these works—all currently on view in the Painting and Sculpture and Architecture and Design galleries—please submit your answers by leaving a comment on this post. We'll provide the answers next month (on Friday, April 13).
ANSWERS TO THE FEBRUARY 10 CHALLENGE:
Congratulations to Adam Hillman for being the first to correctly identify all six works last month. Do you have what it takes to claim this month's title?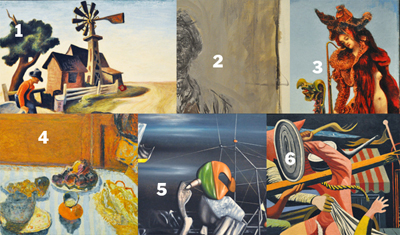 1. Thomas Hart Benton. Homestead</a>. 1934</p>

2. Alberto Giacometti. Annette</a>. 1962</p>

3. Max Ernst. Napoleon in the Wilderness</a>. 1941 </p>

4. Pierre Bonnard. Dining Room Overlooking the Garden (The Breakfast Room)</a>. 1930–31</p>

5. Yves Tanguy. Slowly Toward the North</a>. 1942</p>

6. Philip Guston. Gladiators</a>. 1940</p>