With our own New York Giants headed to Super Bowl XLVI (that's "46" for the non-Romans out there), many of us MoMA staffers have an especially severe case of [American] football fever. Hey, did you just roll our eyes at me? Look, buddy, you can be an art nerd and still know your Xs and Os. In fact, MoMA and football are far from strangers. The logo for Super Bowl XLVIII, which will take place on the Giants' home field in 2014, was unveiled right downstairs in The Modern restaurant.
The Museum's relationship with the ol' pigskin even extends to the galleries, as you can see from these…
Gridiron Greats in the MoMA Collection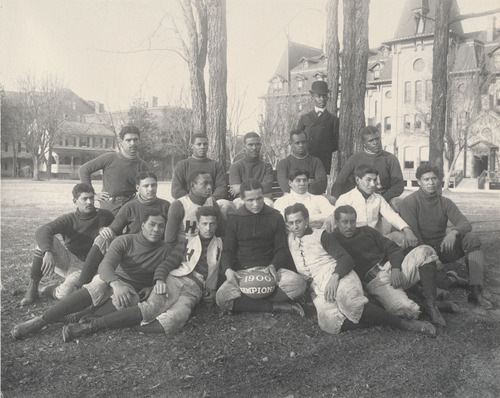 1. Frances Benjamin Johnston. A football team. 1899–1900
A lot has changed since the 1899–1900 season (check out those boots and that huge oblong ball), but today's players are still stuck with those unfortunate men's knickers.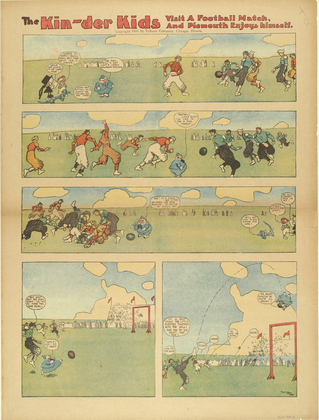 2. Lyonel Feininger. The Kin-der-Kids Visit a Football Match and Piemouth Enjoys Himself from The Chicago Sunday Tribune. 1906
Sartorial issues aside, the game itself was quite different around the turn of the century. In this strip from Lyonel Feininger's immensely popular Kin-der-Kids, you can see why the name "football" made a lot more sense back in the day.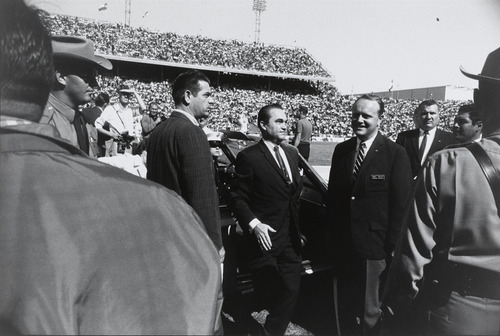 3. Garry Winogrand. George Wallace, Cotton Bowl, Dallas from the portfolio Big Shots. 1964
Don't ask us why the Governor of Alabama was at a Texas/Navy bowl game in Dallas (especially since he was an Air Force man), but there he is. For the record, the Longhorns stomped Roger Staubach and the Navy Midshipmen, 28-6.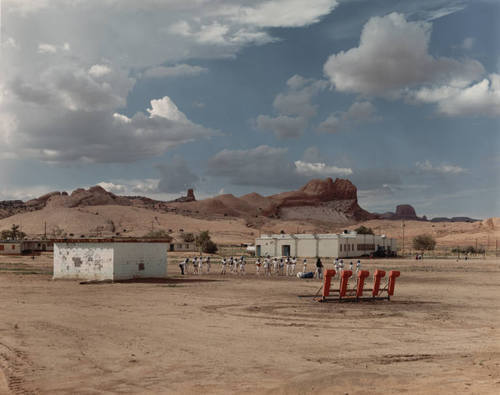 4. Joel Sternfeld. The Eagles of Kayenta Junior High School at Football Practice, Kayenta, Arizona, Navajo Nation. April 1987
Even though this picture was taken in April, something tells me those boys had a sweltering day at practice.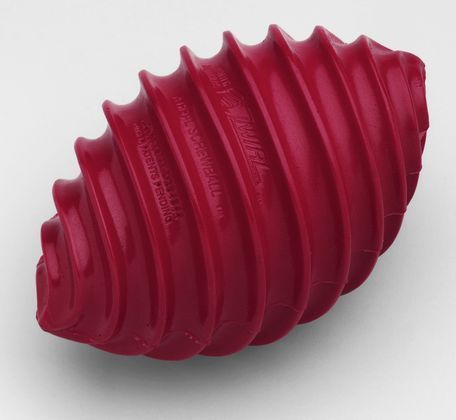 5. Ben Winter. Zwirl Football. 1985
Let's hear it for innovation! Thanks to Winter's idiot-proof aerodynamic design, now even art history majors can throw a perfect spiral.