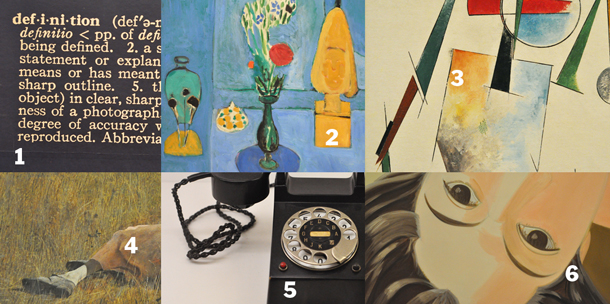 How well do you know your MoMA? If you think you can identify the artist and title of each of these works—all currently on view in the Painting and Sculpture and Architecture and Design galleries—please submit your answers by leaving a comment on this post. We'll provide the answers next month (on Friday, January 6).
ANSWERS TO THE NOVEMBER 4 CHALLENGE:
Congratulations to Dimitri Bogacuk for being the first to (almost) correctly identify all six works last month. Do you have what it takes to claim this month's title?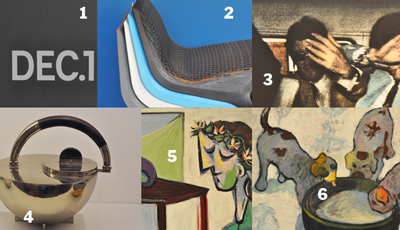 1. On Karawa. Wednesday, Dec. 12, 1979</a>. 1979</p>

2. Konstantin Grcic. MYTO Chair. 2007

3. Richard Hamilton. Release</a>. 1972 </p>

4. Marianne Brandt. Teapot. 1924

5. Pablo Picasso. Interior with a Girl Drawing</a>. 1935</p>

6. Paul Gaugin. Still Life with Three Puppies</a>. 1888</p>