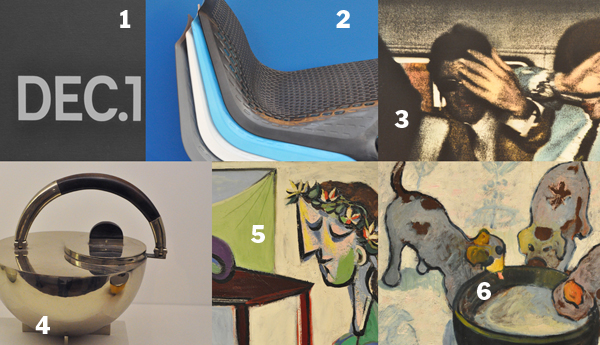 How well do you know your MoMA? If you think you can identify the artist and title of each of these works—all currently on view in the Painting and Sculpture and Architecture and Design galleries—please submit your answers by leaving a comment on this post. We'll provide the answers next month (on Friday, December 2).
ANSWERS TO THE OCTOBER 7 CHALLENGE:
Several of you had the correct answers last month, but congratulations are due to Heather Nodler for being fastest on the draw. Do you have what it takes to claim this month's title?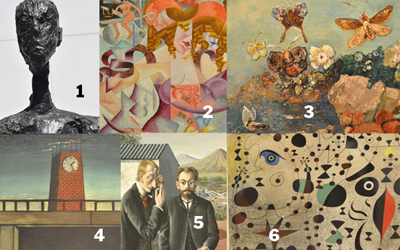 1. Alberto Giacometti. Tall Figure, III</a>. 1960</p>

2. Gino Severini. Dynamic Hieroglyphic of the Bal Tabarin</a>. 1912</p>

3. Odilon Redon. Butterflies</a>. c. 1910 </p>

4. Giorgio de Chirico. Gare Montparnasse (The Melancholy of Departure)</a>. 1914</p>

5. Paul Delvaux. Phases of the Moon</a>. 1939</p>

6. Joan Miró. The Beautiful Bird Revealing the Unknown to a Pair of Lovers (from the Constellation series)</a>. 1941</p>