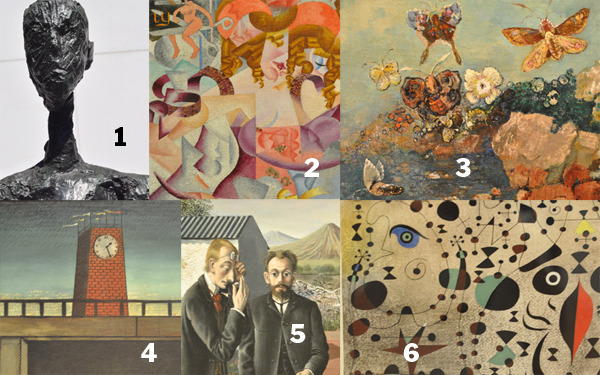 How well do you know your MoMA? If you think you can identify the artist and title of each of these works—all currently on view in the Sculpture Garden and the Painting and Sculpture galleries—please submit your answers by leaving a comment on this post. We'll provide the answers next month (on Friday, November 4).
ANSWERS TO THE SEPTEMBER 2 CHALLENGE:
Congratulations to Kinga Tomos, the first of several commenters to correctly identify all six works in last month's challenge. Can you be this month's champ?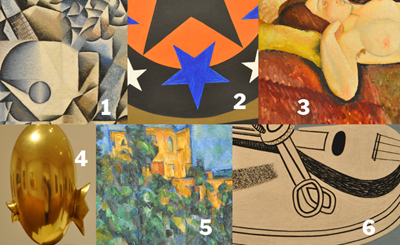 1. Juan Gris. Still Life with Flowers</a>. 1912</p>

2. Robert Indiana. The American Dream, I</a>. 1961</p>

3. Amedeo Modigliani. Reclining Nude</a>. c. 1919 </p>

4. Constantin Brancusi. Blond Negress, II</a>. 1933 (after a marble of 1928)</p>

5. Paul Cézanne. Château Noir</a>. 1903–04</p>

6. Stuart Davis. Egg Beater, V</a>. 1930</p>