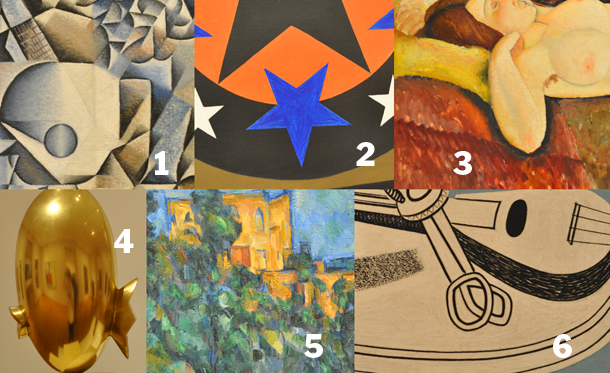 How well do you know your MoMA? If you think you can identify the artist and title of each of these works—all currently on view in the Painting and Sculpture galleries—please submit your answers by leaving a comment on this post. We'll provide the answers next month (on Friday, October 7).
ANSWERS TO THE AUGUST 5 CHALLENGE:
Congratulations to Maryann Molishus, the only person to correctly identify all six works in last month's challenge. Can you be this month's champ?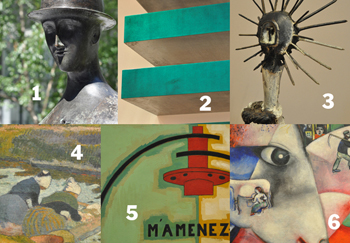 1. Elie Nadelman. Man in the Open Air</a>. c. 1915</p>

2. Donald Judd. Untitled (Stack)</a>. 1967</p>

3. Pablo Picasso. Goat Skull and Bottle</a>. 1951 (cast 1954) </p>

4. Paul Gauguin. Washerwomen</a>. 1888</p>

5. Francis Picabia. "M'Amenez-y"</a>. 1919–20</p>

6. Marc Chagall. I and the Village</a>. 1911</p>