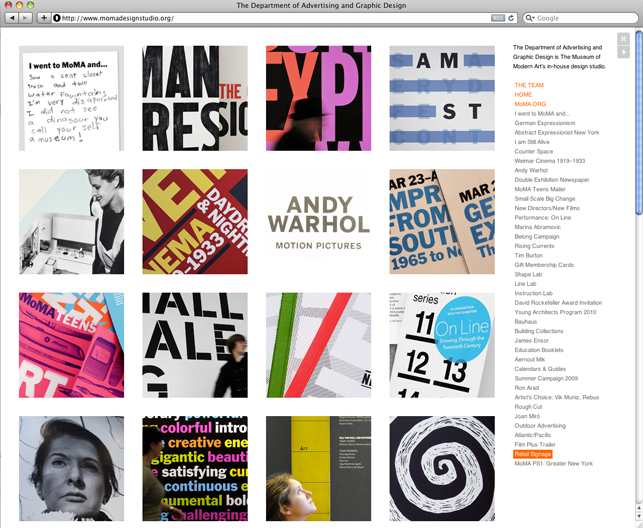 Creating designs that eventually disappear is both a relief and sad at the same time. It's like rehearsing for a play for months and months, and then—poof!—the performance is over and only photos and memories are left. Exhibition graphics are similar. MoMA's in-house design team works for months in advance on almost 50 different exhibition and programming projects a year. Many designs are only seen by Museum visitors and are on view for only two or three months.
In light of this, MoMA's Department of Advertising and Graphic Design decided to create a portfolio website, which functions as an archive of past exhibition graphics, advertising campaigns, and printed materials that our department produces. Because these designs are part of the MoMA experience and support the art on view, we hope it can be a tool for design students and other museums around the world that don't get to see our work firsthand. For selfish reasons, the site gives us an objective overview of how we are communicating the Museum's identity visually through different platforms over the years, from the essential MoMA visitor map in many languages to an interactive summer advertising campaign to self-initiated projects like a MoMA newspaper featuring two print exhibitions—in the subject-appropriate medium of a large broadsheet:

Or the new MoMA advertising campaign, "I went to MoMA and…," which encouraged visitors to share their experiences with us.
For exhibition graphics we create mini-brands that dictate not only the design of the title wall inside the Museum but also the look of the related advertising, retail products, etc.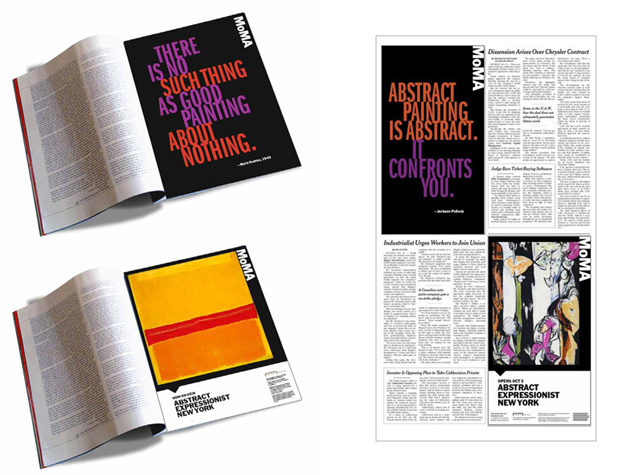 We have also relied heavily on the help of collaborators both inside and outside the Museum, such as Paulette Giguere, who silkscreens and hand-paints some of our exhibition title walls, like German Expressionism: The Graphic Impulse: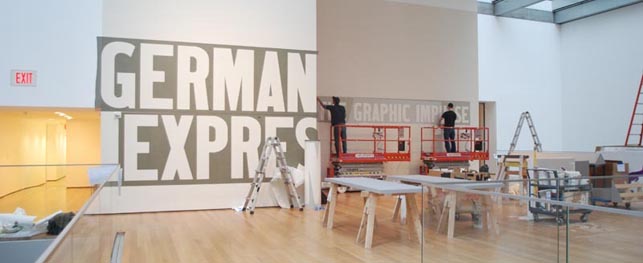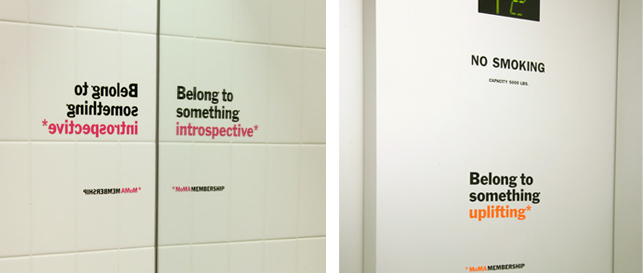 And our Department of Education, which challenges us to make something interactive and inspirational for their projects, such as the Lab series for kids in the Cullman Education and Research Building;