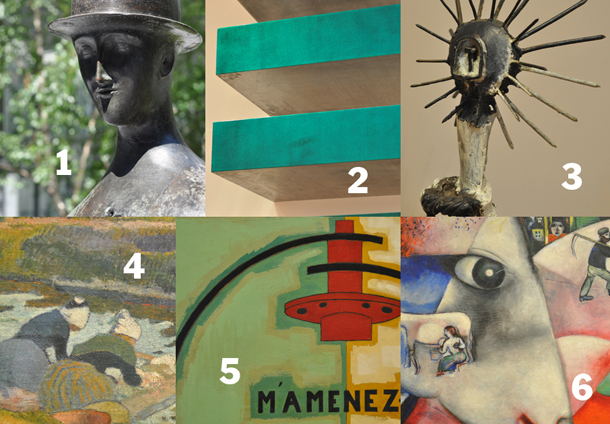 How well do you know your MoMA? If you think you can identify the artist and title of each of these works—all currently on view in The Abby Aldrich Rockefeller Sculpture Garden and the Painting and Sculpture galleries—please submit your answers by leaving a comment on this post. We'll provide the answers—along with some information about each work—in one month (on Friday, September 2).
ANSWERS TO THE JULY 8 CHALLENGE:
Several of you nailed last month's challenge, but congratulations go to Hansen Law, who was the first one to answer correctly (by a mere three minutes!). Think you've got what it takes to be the August champ?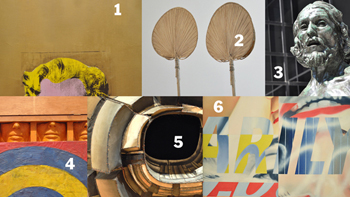 1. Andy Warhol. Gold Marilyn Monroe</a>. 1962</p>

2. Cy Twombly. Untitled (Funerary Box for a Lime Green Python)</a>. 1954</p>

3. Auguste Rodin. St. John the Baptist Preaching</a>. 1878–80 (cast 1921) </p>

4. Jasper Johns. Target with Four Faces</a>. 1955</p>

5. Lee Bontecou. Untitled</a>. 1961 </p>

6. James Rosenquist. Marilyn Monroe, I</a>. 1962</p>