Five for Friday, written by a variety of MoMA staff members, is our attempt to spotlight some of the compelling, charming, and downright curious works in the Museum's rich collection.
Jocks and nerds don't mix, in theory, but sports and art overlap more often than one might think. In the case of basketball, players such as Bill Russell paved the way by attending beat poetry readings and collecting art. Many current and recent players boast impressive art collections and are becoming more involved with the art world. Boston Celtic Ray Allen has a collection that includes a Miró and a Chagall; his teammate Shaquille O'Neal curated an exhibition at the Flag Art Foundation in 2010; former Sacramento Kings player Desmond Mason is an avid painter; and Phoenix Suns forward Grant Hill even introduced an episode of Art21</a>. As the NBA playoffs heat up, let's see how artists have used the game as an inspiration or reference in their art.</p>

1. David Hammons. High Falutin'</a>. 1990</b></p>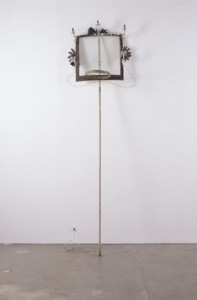 Basketball has been a major aspect of African American culture in the United States since the color barrier was broken in the NBA during the 1950-51 season. In this work, Hammons appropriates the symbol of the basketball hoop, combining it with other iconography. Hammons once said that basketball is an "art of improvisation," "a whole other thing—ballet, theater."

2. Paul Pfeiffer. John 3:16</a>. 2000</b></p>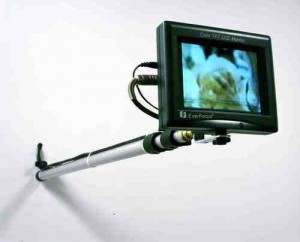 In this video piece, Pfeiffer manipulates individual video images from basketball games to center the image and focus on the ball, creating a mesmerizing loop.

3. Jeff Koons. Three Ball 50/50 Tank (Two Dr. J. Silver Series, One Wilson Supershot)</a>. 1985</b></p>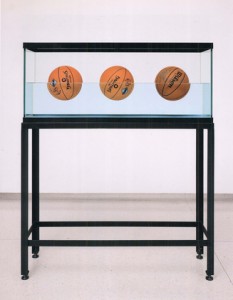 Koons's work takes the readymade basketball, multiplies it, and floats it. Drain the three, anyone?

4. Knicks versus Lakers at the Garden.</p>

Left: Knicks-Lakers at Garden</a>. Larry C. Morris/The New York Times. May 8, 1973; Right: Lakers at the Knicks</a>. Barton Silverman/The New York Times. March 10, 1992</b></p>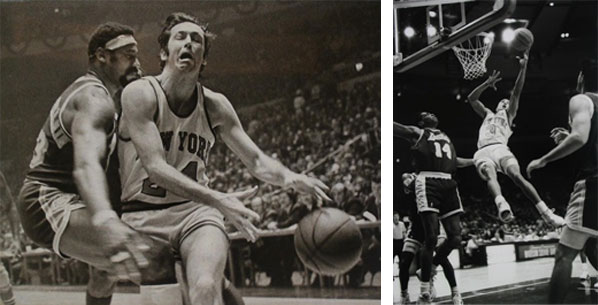 In these two images we see the L.A. Lakers and the New York Knicks battling in Madison Square Garden. In one image we see future U.S. Senator Bill Bradley trying to drive on Wilt Chamberlain. In the other we see the scrappy John Starks taking it strong to the hoop, a vision that Knicks fans, including Spike Lee, would love to see repeated.

5. Richard Avedon. Lew Alcindor, basketball player, New York</a>. May 2, 1963</b></p>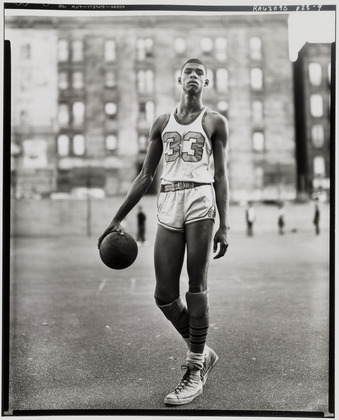 Before Kareem Abdul-Jabbar was racking up college and pro accolades, practicing yoga, and authoring books on the Harlem Renaissance and World War II, Lew Alcindor was playing high school basketball in New York City. In this iconic photo Richard Avedon captures the young Alcindor at the beginning of a high school career that would finish with 79 wins and only two losses. Abdul-Jabbar is also an avid collector of jazz vinyl. Tragically, his house burned to the ground and destroyed his collection; fans responded by sending him records.

So as you watch the NBA playoffs enter the second round this weekend, feel confident that somewhere on the court is an art lover. Special thanks to freedarko.com for research assistance.