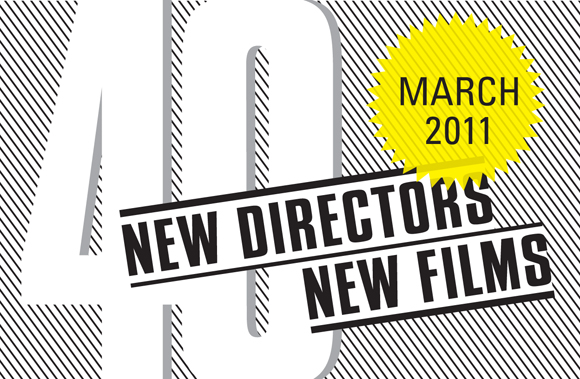 All of us have had the experience of being green (in the "inexperienced" sense, not the "Kermit" sense); that nervousness, insecurity, and exhilaration that propels us through uncharted territory. There are moments like this that are universal: first day of school, new job, first date. For artists, the moment when they present themselves for the first time to critics and discerning audiences can be extremely unsettling. Over the past 40 years the organizers of New Directors/New Films at MoMA and the Film Society of Lincoln Center have embraced the challenge of creating moments of nervous exhilaration for artists and audiences at every screening.
The happy result for audiences is clear, and their embrace of the festival has been passionate. But what about the artists' experience? Clearly having your film shown in New York at two such august institutions is a prestigious accomplishment in and of itself, but is it worth the butterflies and potential bad reviews? We asked several New Directors alumni to send us a memento of their first moment in the spotlight. My personal favorite is Guillermo del Toro's sweet souvenir from the festival. Here's a man who has gone on to global acclaim and blockbuster box offices, and yet he still retains that glimmer of exhilaration from having once been green…
Tickets for New Directors/New Films 2011 are on sale now. The festival opens Wednesday, March 23.