Posts tagged 'Triple Canopy'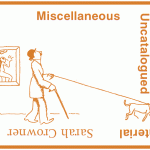 EXTRA! EXTRA! Hot off the presses! EXTRA! EXTRA! Read all about it! Publications available at MoMA!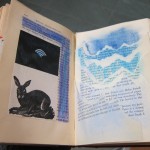 This week at Print Studio, we invite you to participate in the first of three public programs organized by Triple Canopy as part of a series called Miscellaneous Uncatalogued Material that "explores the evolution of print-based artwork in recent decades, from the revival of traditional techniques to the employment of new digital technologies."
If you are interested in reproducing images from The Museum of Modern Art web site, please visit the Image Permissions page (www.moma.org/permissions). For additional information about using content from MoMA.org, please visit About this Site (www.moma.org/site).
© Copyright 2016 The Museum of Modern Art