Posts tagged 'Stefania Heim'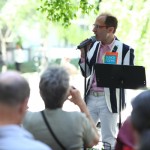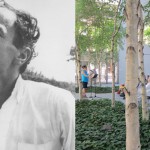 On June 8 and 15, poet-scholars Stefania Heim and Wayne Koestenbaum shared their favorite "lunch poems" by the beloved poet Frank O'Hara—who worked on and off at MoMA from 1951 to 1966—in the Museum's Sculpture Garden at lunchtime.
If you are interested in reproducing images from The Museum of Modern Art web site, please visit the Image Permissions page (www.moma.org/permissions). For additional information about using content from MoMA.org, please visit About this Site (www.moma.org/site).
© Copyright 2016 The Museum of Modern Art