Posts tagged 'Norman Chaitin'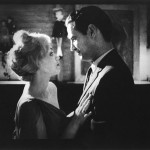 The Small Hours
at the 55th Street Playhouse, an event that benefitted MoMA's film preservation fund.
Every year I receive a lovely holiday card and note from New York filmmaker Norman Chaitin. He often reminisces about the 1962 premiere of his film
If you are interested in reproducing images from The Museum of Modern Art web site, please visit the Image Permissions page (www.moma.org/permissions). For additional information about using content from MoMA.org, please visit About this Site (www.moma.org/site).
© Copyright 2016 The Museum of Modern Art