Posts tagged 'Noriko Ambe'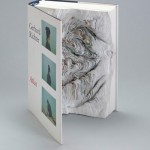 last post
, the collection includes a multitude of books produced or illustrated by artists.
The collection of MoMA's Department of Prints and Illustrated Books includes a much broader range of material than the term "prints" can convey: in addition to the single-sheet prints that most viewers think of and the multiples I highlighted in my
If you are interested in reproducing images from The Museum of Modern Art web site, please visit the Image Permissions page (www.moma.org/permissions). For additional information about using content from MoMA.org, please visit About this Site (www.moma.org/site).
© Copyright 2016 The Museum of Modern Art