Posts tagged 'Kathryn Bigelow'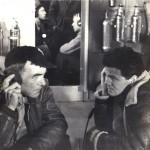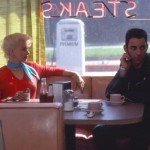 The Hurt Locker
(2008) (and the subject of MoMA's current exhibition
Crafting Genre: Kathryn Bigelow
), boasts an accomplished oeuvre of engrossing and exhilarating films that are unified in their defiance of genre expectations, their sensual and visceral imagery, and their examination of societal mores and individual psyches. Every distinguished filmmaker starts somewhere, and before Bigelow made her first feature film, she studied painting at the San Francisco Art Institute and film scholarship and criticism at Columbia University.
Kathryn Bigelow, the Academy Award–winning director of
If you are interested in reproducing images from The Museum of Modern Art web site, please visit the Image Permissions page (www.moma.org/permissions). For additional information about using content from MoMA.org, please visit About this Site (www.moma.org/site).
© Copyright 2016 The Museum of Modern Art