Posts tagged 'In & Out of Amsterdam'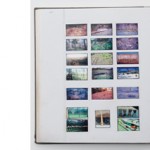 We look back at recent MoMA book recipients of AIGA's design award 50 Books/50 Covers.
If you are interested in reproducing images from The Museum of Modern Art web site, please visit the Image Permissions page (www.moma.org/permissions). For additional information about using content from MoMA.org, please visit About this Site (www.moma.org/site).
© Copyright 2016 The Museum of Modern Art