Posts tagged 'Clint Eastwood'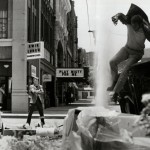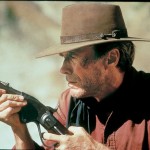 These notes accompany screenings of Clint Eastwood's Unforgiven on October 24, 25, and 26 in Theater 3</a>.
Clint Eastwood's diverse acting performances and directing accomplishments in Western films have earned him a solid place high in the pantheon of such genre artists as Ford, Hawks, Wayne, Cooper, Fonda, and Stewart
If you are interested in reproducing images from The Museum of Modern Art web site, please visit the Image Permissions page (www.moma.org/permissions). For additional information about using content from MoMA.org, please visit About this Site (www.moma.org/site).
© Copyright 2016 The Museum of Modern Art