Posts tagged 'Andres Serrano'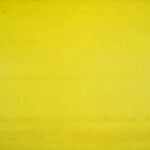 Piss (1987) and Blood (1987).
For a number of years MoMA's Department of Photography has sought to collect works by the American photographer Andres Serrano (b. 1950), and an exciting acquisition finally came to fruition through the generosity of Stephen and Sandra Abramson, who gifted to the Museum two Serrano works,
If you are interested in reproducing images from The Museum of Modern Art web site, please visit the Image Permissions page (www.moma.org/permissions). For additional information about using content from MoMA.org, please visit About this Site (www.moma.org/site).
© Copyright 2016 The Museum of Modern Art