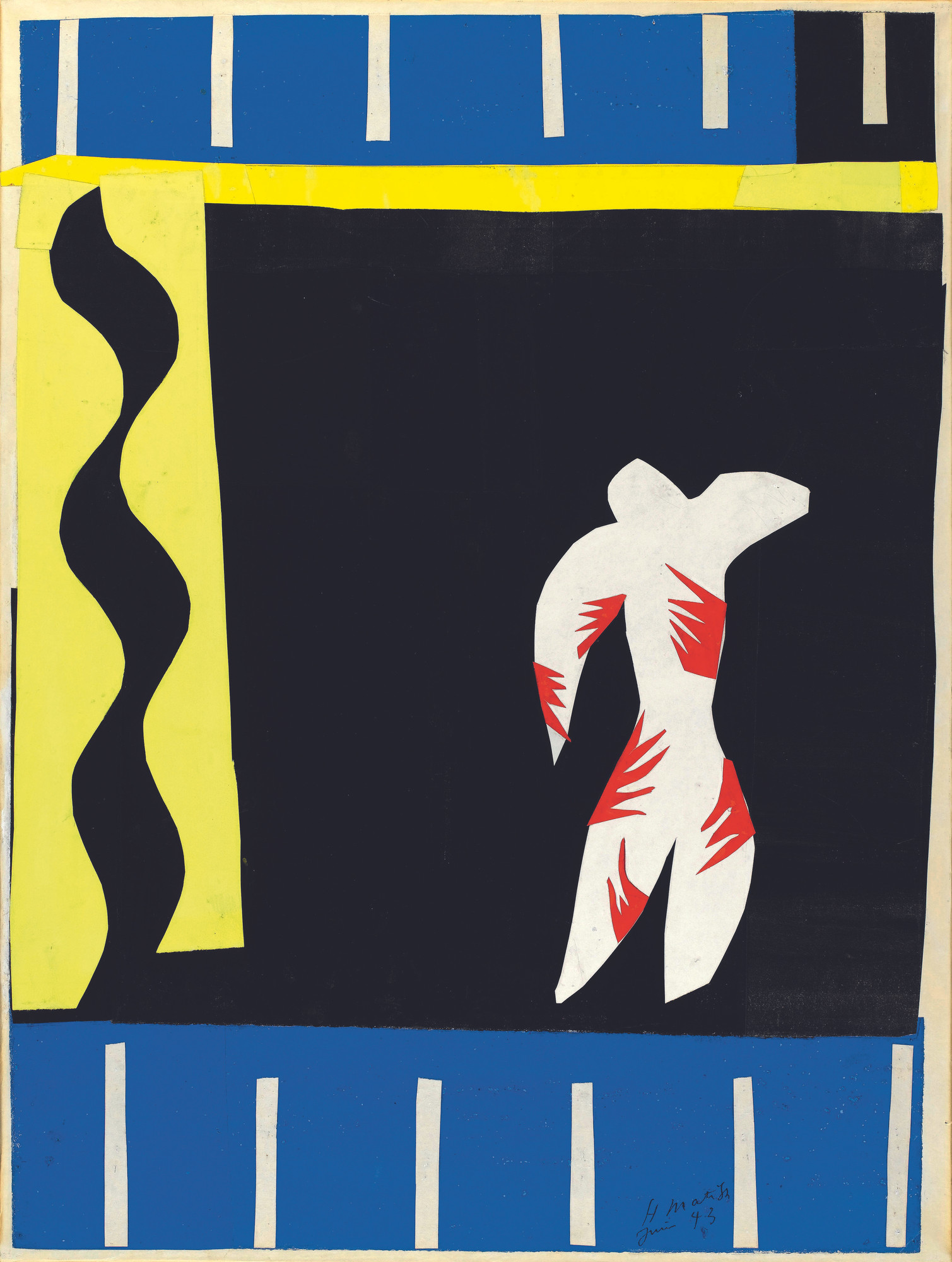 GLENN LOWRY: Matisse created Jazz when he was living in occupied France at the height of World War II. Curator Jodi Hauptman:
JODI HAUPTMAN: Matisse's daughter and wife were both arrested for doing work with the resistance. And so he was worrying over that, obviously, while he was working on Jazz.
Some people – when they look at Jazz, they see some of the imagery as really ominous. And certain images have been directly related to German aggression. So there's a wolf that's sometimes seen as a kind of emblem of the Gestapo.
There are these wonderful bursts of light that have been seen as shells or some kind of ammunition blasts. So it's just something to think about when you're looking at Jazz, about the context in which it was created.