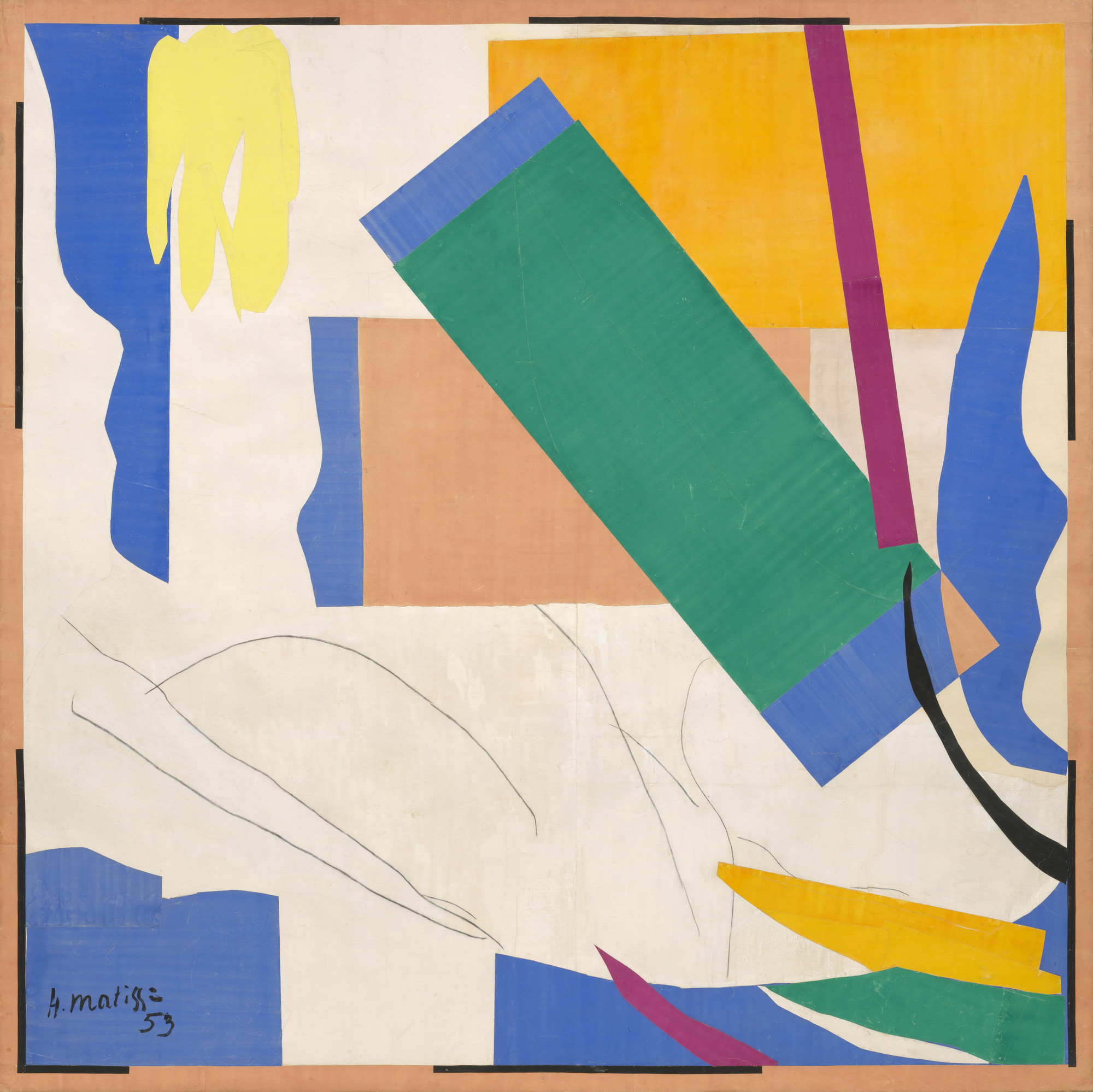 Henri Matisse. Memory of Oceania. Nice-Cimiez, Hôtel Régina, summer 1952-early 1953
693

GLENN LOWRY: This work, Memory of Oceania, demonstrates Matisse's efforts to work with cut paper on a large scale. The imagery is based on memories of a trip the artist took to Tahiti in 1930.
MATISSE VOICE: I swam around the brilliant corals. I would plunge my head into the water and then suddenly I would lift my head above the water and gaze at the luminous whole.

GLENN LOWRY: This work is quite abstract, but certain elements suggest things he would have seen on his trip. The yellow form at the upper left could be a banana tree; the slanted green rectangle, a floating boat. Curator, Jodi Hauptman:
JODI HAUPTMAN: He uses paper to evoke the light of the South Seas. And that's why he goes. He's heard about it. You know, he's looked at works by Gauguin, and he wants to see that light. It truly is a memory of that experience. And when he was in Tahiti, one of the things that's interesting is that he didn't really make a lot of work there. And so the work that's made really happens during this cut-out period. It's as if the cut-outs somehow allowed him to access that experience.