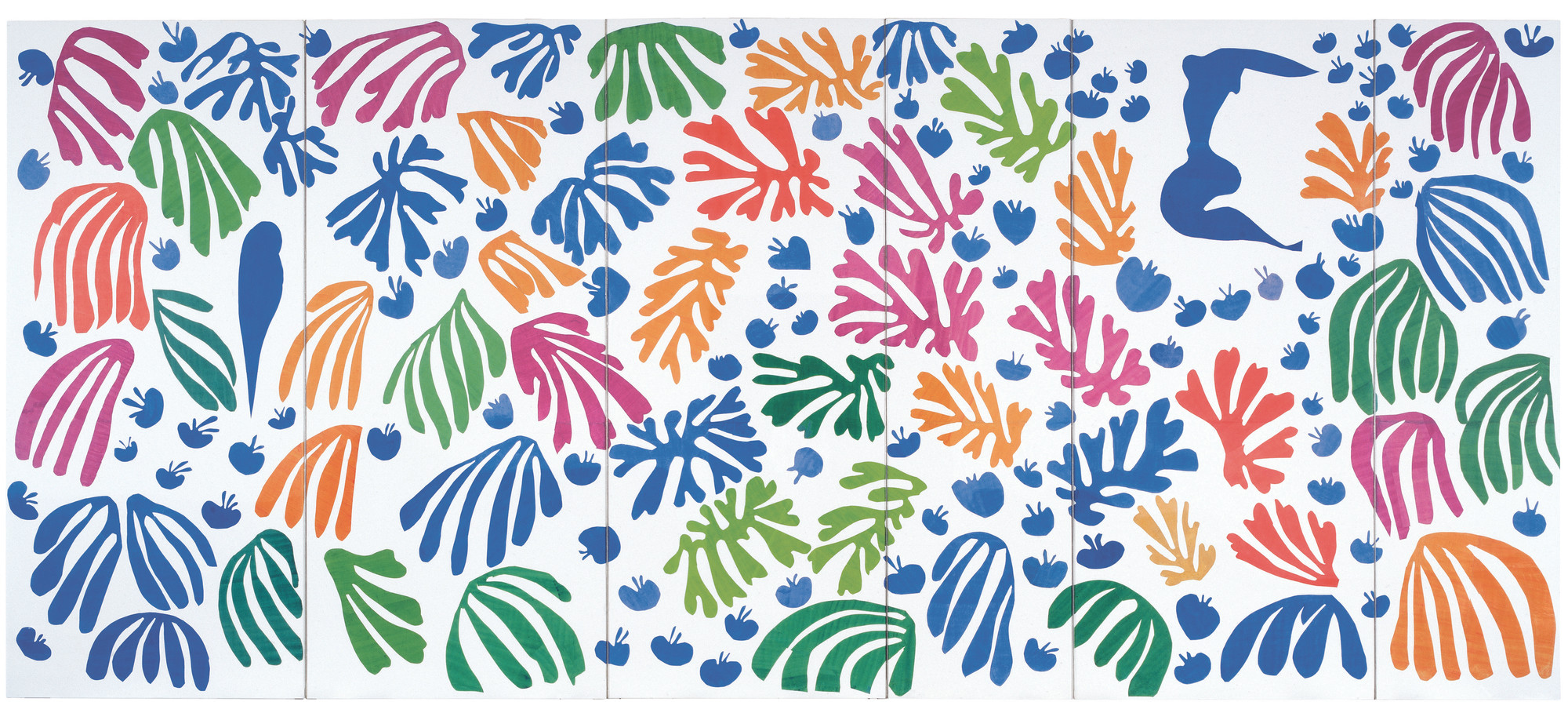 Henri Matisse. The Parakeet and the Mermaid. 1952
692
JODI HAUPTMAN: This work is very poignant because Matisse talks about how sometimes he's not well enough to go outside, and he's always loved to garden. And so instead what he's done is he's created a little garden in which he can take a walk.
GLENN LOWRY: Matisse called this work The Parakeet and the Mermaid. You can see the parakeet on the far left, and the mermaid at the top right.
JODI HAUPTMAN: At some point he makes a clearing in his little garden that he's created on his wall, and he starts to try different figures. He tries a whole host of blue figures that you see in the room nearby he'll move the pomegranates or the leaves to enlarge the space or decrease the space, depending on the figure. And in the end he cuts an entirely new figure, which is this mermaid.
GLENN LOWRY: When Matisse composed this work, the colorful forms wrapped around a corner of his studio and stretched across two walls.
JODI HAUPTMAN: These leaves and pomegranates can just grow around him like a garden. And some of the descriptions from people who visited the studio during that time talk about the brilliant color and the way the paper had flexibility like a leaf, kind of coming off the wall because it was just simply pinned. And so they could flutter and move. And so you can imagine it really feeling like a garden.