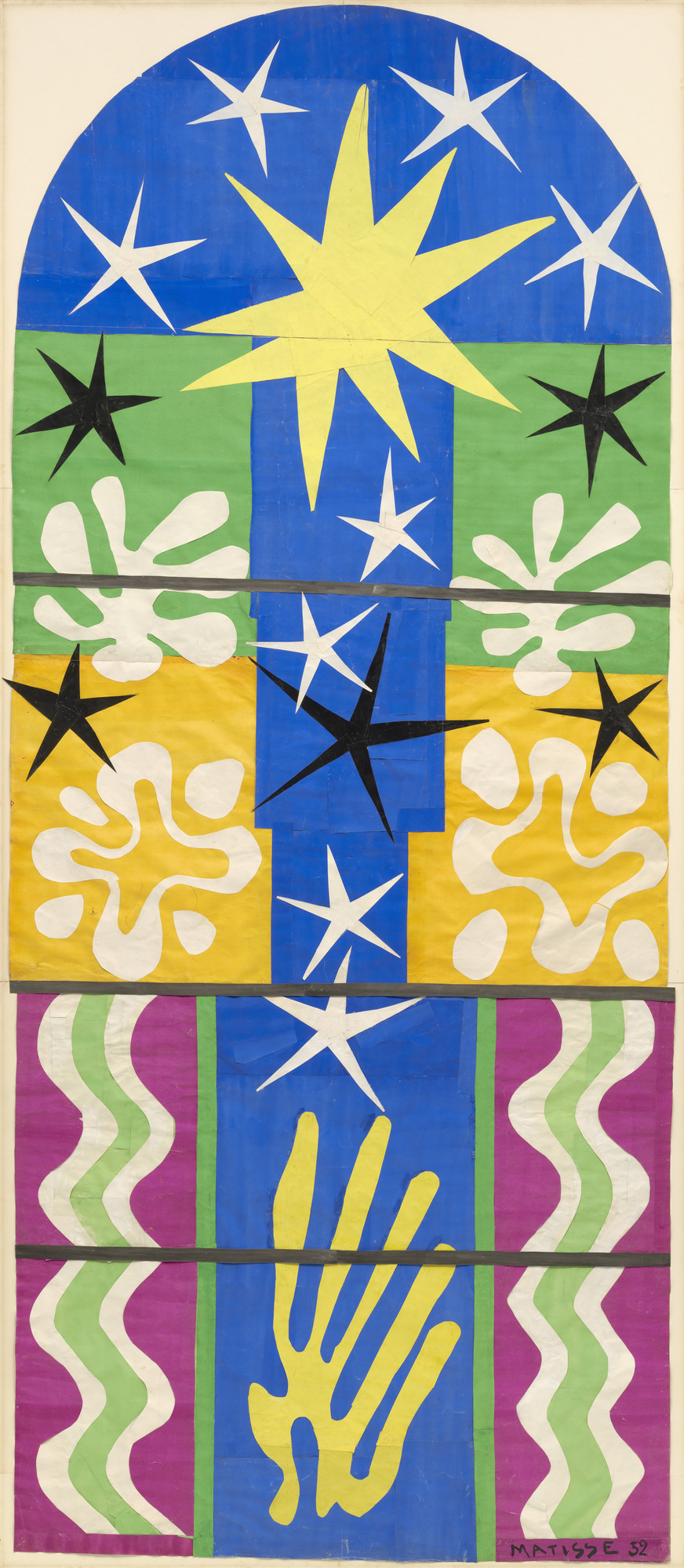 Henri Matisse. Maquette for Nuit de Noël. 1952
689
GLENN LOWRY: Here we have a chance to examine both a maquette made in cut paper, and the secondary product, a stained glass window. Matisse was commissioned by the Time Life Company to create this composition. It's called Nuit de Noël – Christmas Eve. Look closely at the paper stars that dominate the scene.
JODI HAUPTMAN: There are forms that appear as if Matisse could have cut out from a single sheet but instead he builds it up from small bits. This is an artist who's very good at cutting; but instead of cutting a five-pointed star just out of a single sheet, he always builds a star out of five triangles. And so that's been an ongoing question: Why does he do that? Is he trying to model it the way he would model sculpture, or even using paint? You know, what-what's the reason for that?
GLENN LOWRY: On December 4th, 1952, Matisse wrote to Alfred Barr, the founding Director of the Museum of Modern Art:
MATISSE VOICE: The stained glass window has finally left for New York. It will be exhibited during the Christmas Holiday at Rockefeller Center. If you have a chance to see it, you will agree with me that a maquette for a stained glass window and the window itself are like a musical score and its performance by an orchestra.