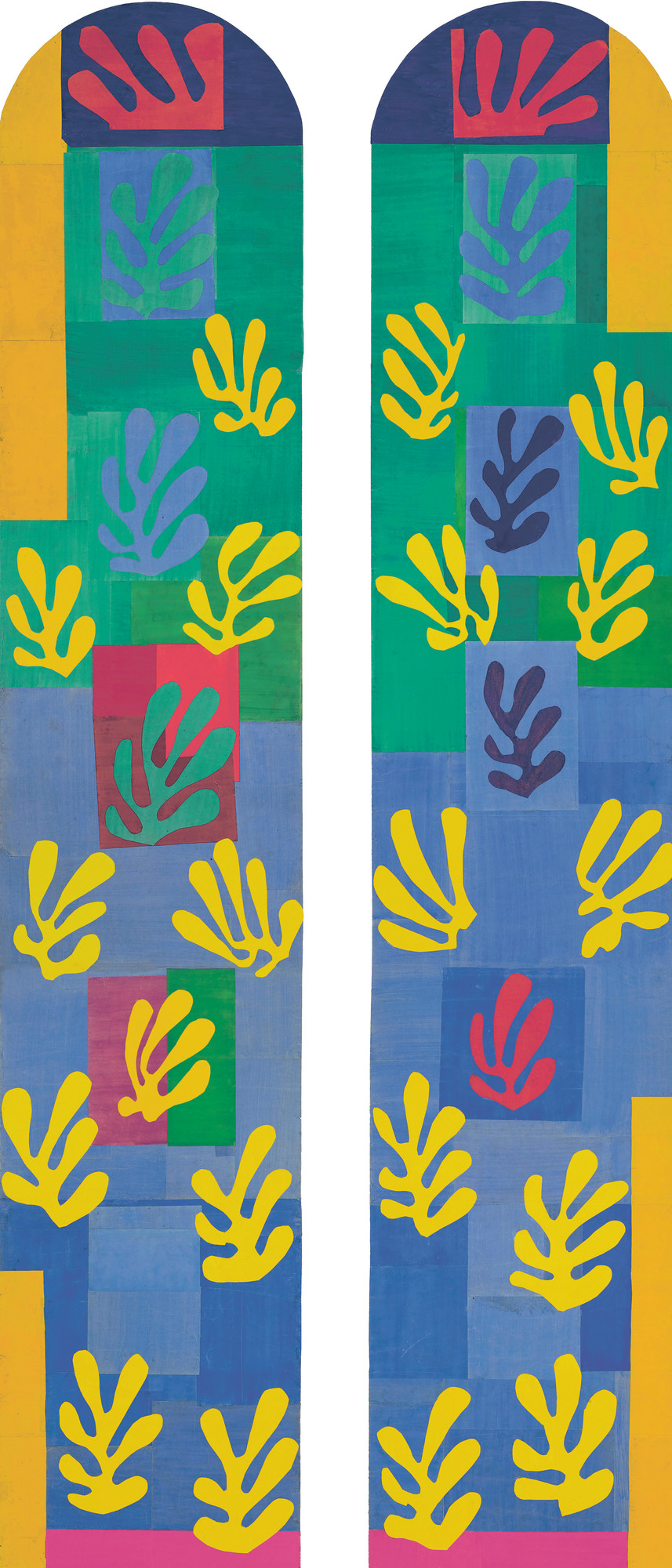 The Chapel of the Rosary, Vence
687
GLENN LOWRY: In December 1947, Matisse agreed to design a chapel in the town of Vence in the South of France. The project gave him a chance to work holistically by creating a full-scale environment. He devoted four years to the endeavor, transforming his studio into a kind of chapel, and living amongst the cut-out maquettes and preparatory drawings. He designed each element, from the chapel's ceramic tiles to its stained glass windows.
KARL BUCHBERG: Matisse was interested in creating with cut paper what he knew to be opaque, translucent, and transparent pieces of glass.
JODI HAUPTMAN: The floors of the chapel are a white marble. And so when the light comes through, the color dances across the marble. It also dances across the bodies of the people praying.
KARL BUCHBERG: And he was very concerned that the final window would have this incredible variation not only in color but in translucency, certainly in the Vence Chapel where certain of the panes of glass allowed the light to come through totally, and certain pieces of glass stop it.
JODI HAUPTMAN: He also designed the vestments that the priests would wear. And so he used, again, cut paper to make these designs. And then they were translated into silk. And that's what the priests, to this day, still wear. And so when they move through the space, it's Matisse's cut designs that are activating it.