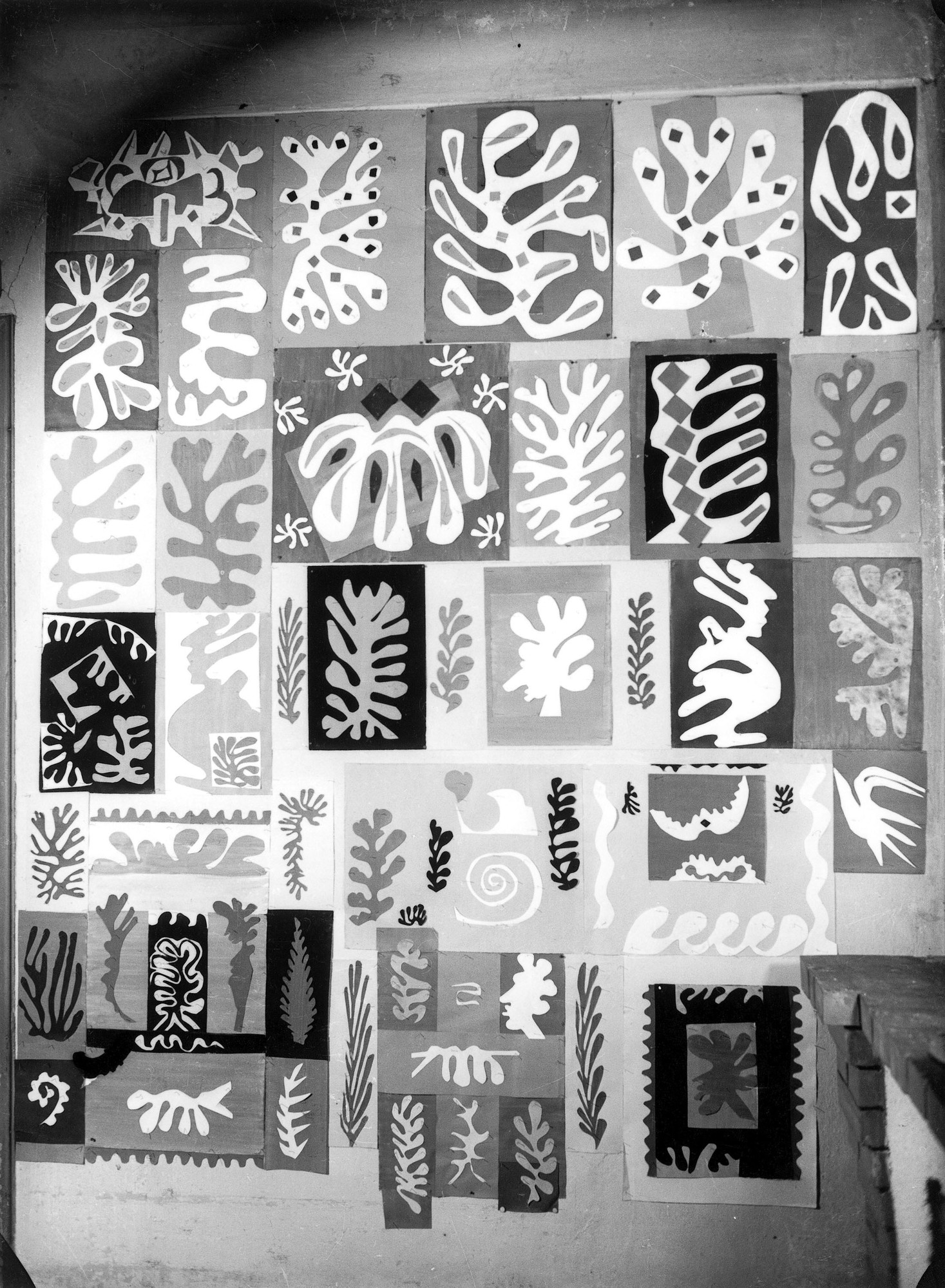 Henri Matisse. Vence Wall
684
MATISSE VOICE: The walls of my bedroom are covered with cut-outs. I still don't know what I'll do with them. The result is of more importance than it would seem.
GLENN LOWRY: Matisse wrote those words about the walls of his studio-residence in Vence, in the south of France. He used his walls like a painter would use a canvas, composing directly on them. His assistants would pin – and unpin – cut paper forms at his direction, allowing Matisse to move the brightly-colored shapes around. Samantha Friedman:
SAMANTHA FRIEDMAN: I like to think about this wall almost like a game of chess and the way that Matisse played with it, as the way he might play on a chessboard. That one motif or form might move over two squares and down one like a knight. Or, diagonally in one position like a bishop. And he's constantly playing with the composition and changing it.
GLENN LOWRY: Look for the pinholes in the individual works. They are evidence of how many times Matisse would rethink and revise his compositions. Conservator Karl Buchberg:
KARL BUCHBERG: They migrated from one wall to another. Sometimes they migrated from one residence to another.
SAMANTHA FRIEDMAN: It's important to remember that this was really a carefully orchestrated riot of color; that these blues and purples and oranges are all reacting against each other. And when Matisse was thinking about color, he was always thinking about relationships; about harmonies and contrasts.