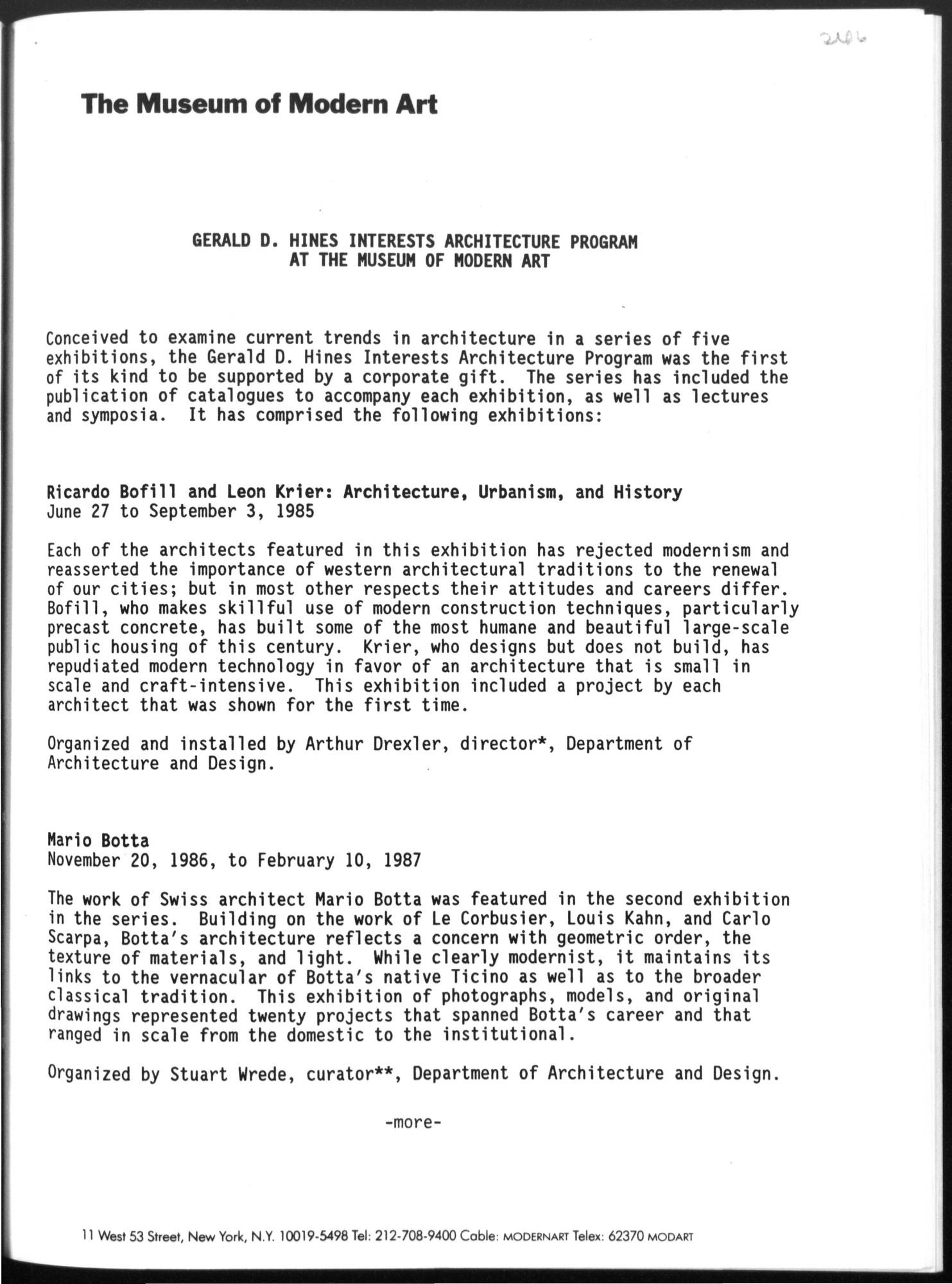 Park McArthur. PARA-SITES. 2018
336
Welcome to the visual description tour of Projects 195: Park McArthur. My name is Paula Stuttman and I worked with the artist, Park McArthur, to create this audio guide. The audio is itself a work of art and is part of this exhibition. McArthur has titled this work PARA-SITES.
McArthur's contribution to MoMA's Projects series takes shape alongside the Museum's ongoing building project. Scheduled for completion in 2019, this renovation and expansion will add exhibition spaces inside an adjacent, newly developed tower that will include 145 luxury apartments and a restaurant. The tower is overseen by the Houston developer Hines, a company that, from 1985 through 1991, sponsored a series of five exhibitions at MoMA, titled, The Gerald D. Hines Interests Architecture Program. The series was "conceived to examine current trends in architecture." Quoting information provided by MoMA, it was the first initiative "of its kind to be supported by a corporate gift."
Transcribed texts for each audio segment can be accessed on the audio player or online at moma.org/audio.
To hear about the exhibition space for Projects 195: Park McArthur, enter 337 or moma.org/a337 on your phone.