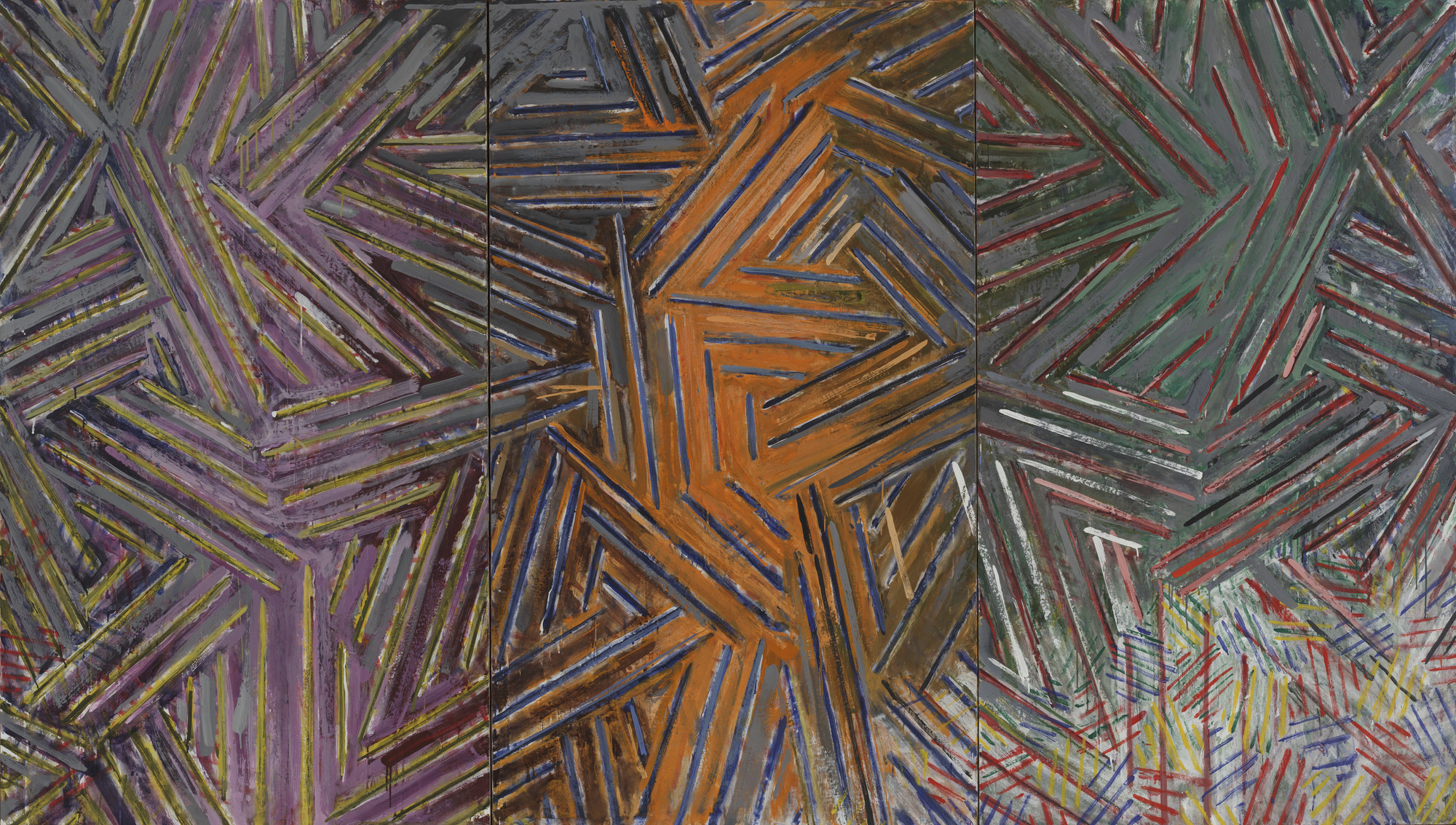 Jasper Johns. Between the Clock and the Bed. 1981
276
ANN TEMKIN: Over the years, Aggie Gund has been a frequent visitor to the studio of Jasper Johns.
AGNES GUND: I had lived with some of his works and living with them had made me see them very differently. Phillip Johnson took me to the studio to look at Between the Clock and the Bed after the Munch portrait that had the quilt or the crosshatch work.
ANN TEMKIN: I recently spoke to Aggie about the materials Jasper Johns used to make this work.
AGNES GUND: Jasper really knows how to do encaustic. It's a wax process and it really gives a depth to the painting, it's a richness that you don't get in an oil painting. An oil painting it's more about the color, the relationships, whereas I think encaustic is more about the kind of feeling you have. I noticed how much the encaustic meant to the painting. Because it gave that depth that you would only get with perspective before, but you got it with the encaustic, making it very vibrant, and lively, and I think as they say, not flat like the oil.