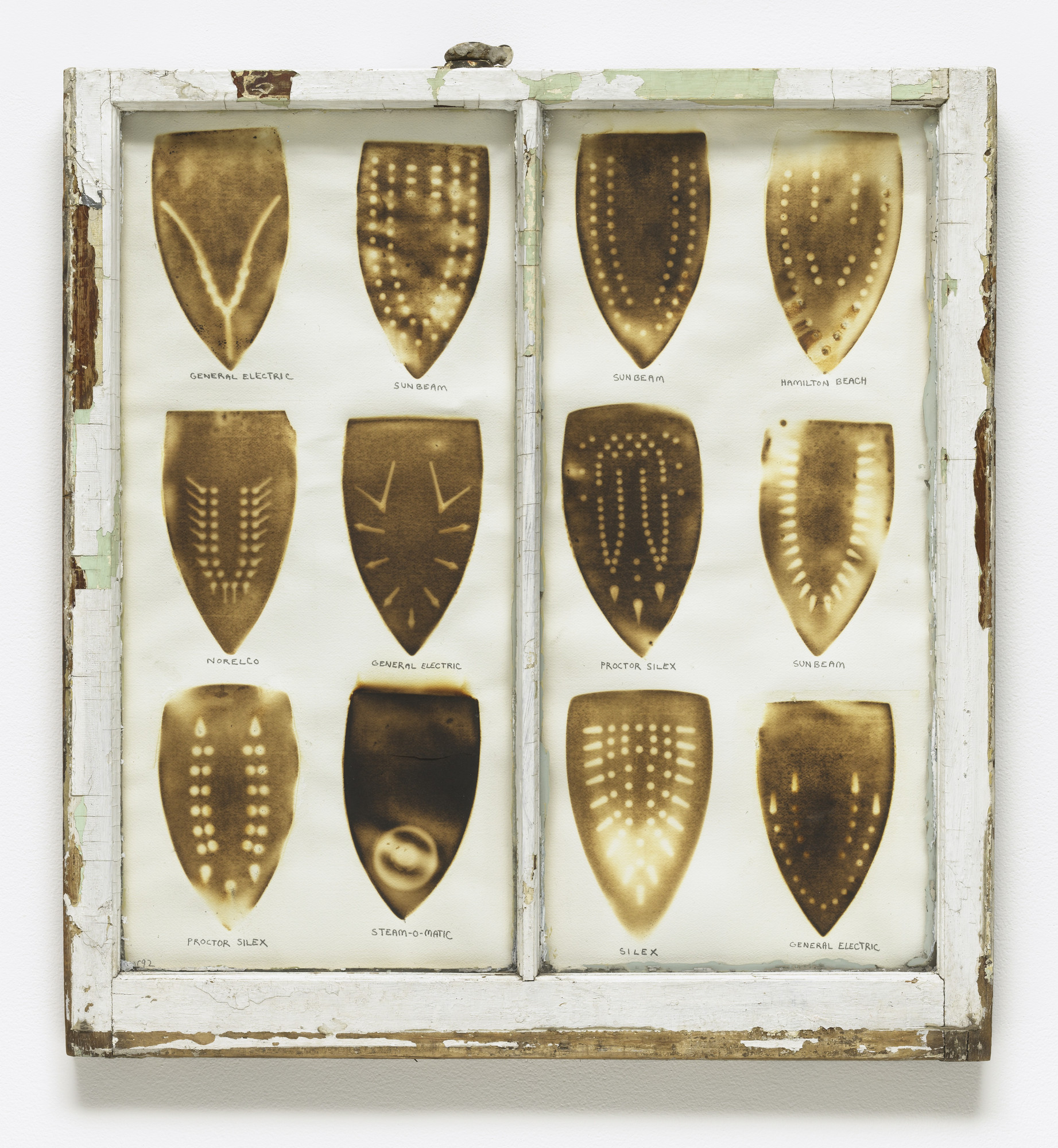 Willie Cole. Domestic I.D. IV. 1992
28500
WILLIE COLE: Domestic ID is actually a piece of watercolor paper, padded, and scorched with steam iron images behind a window frame. I used the window frame, as opposed to a picture frame, because I wanted to stay with the image of "domestic" or "home." When I am attracted to an object, I try to define the object in a very explosive way.
So, the steam iron appeared to be a symbol of domesticity and an explosion that meant domestic workers, which meant my family, which meant black people, and the handle of the iron was black so I thought it meant black Africa. It meant that in a certain town, in a certain part of the USA, there were several domestic workers, and each one used a different kind of iron. One domestic worker may have used a Sylex, another one may have used a GE or a Sunbeam, so that became their domestic ID. If you take that back to the time of, say, pre-Civil War slavery, the domestic ID symbol that became their symbol of identification in the master's house, prior to that may have been their tribal symbol.
There are twelve different scorch marks, and each scorch represents a different brand. Brand as in "brand name" but also "brand" as in branded by a hot iron. Each one has a distinctive pattern that is the result of the steam holes in the bottom of the iron, so, for me, they're like a scarification. The steam iron, for me, can represent a shield or a house or a mask, depending on which way the point is.
If someone were to find some of these pieces 100 years from now, I would like them to see it as the remains of a civilization or a tribe.