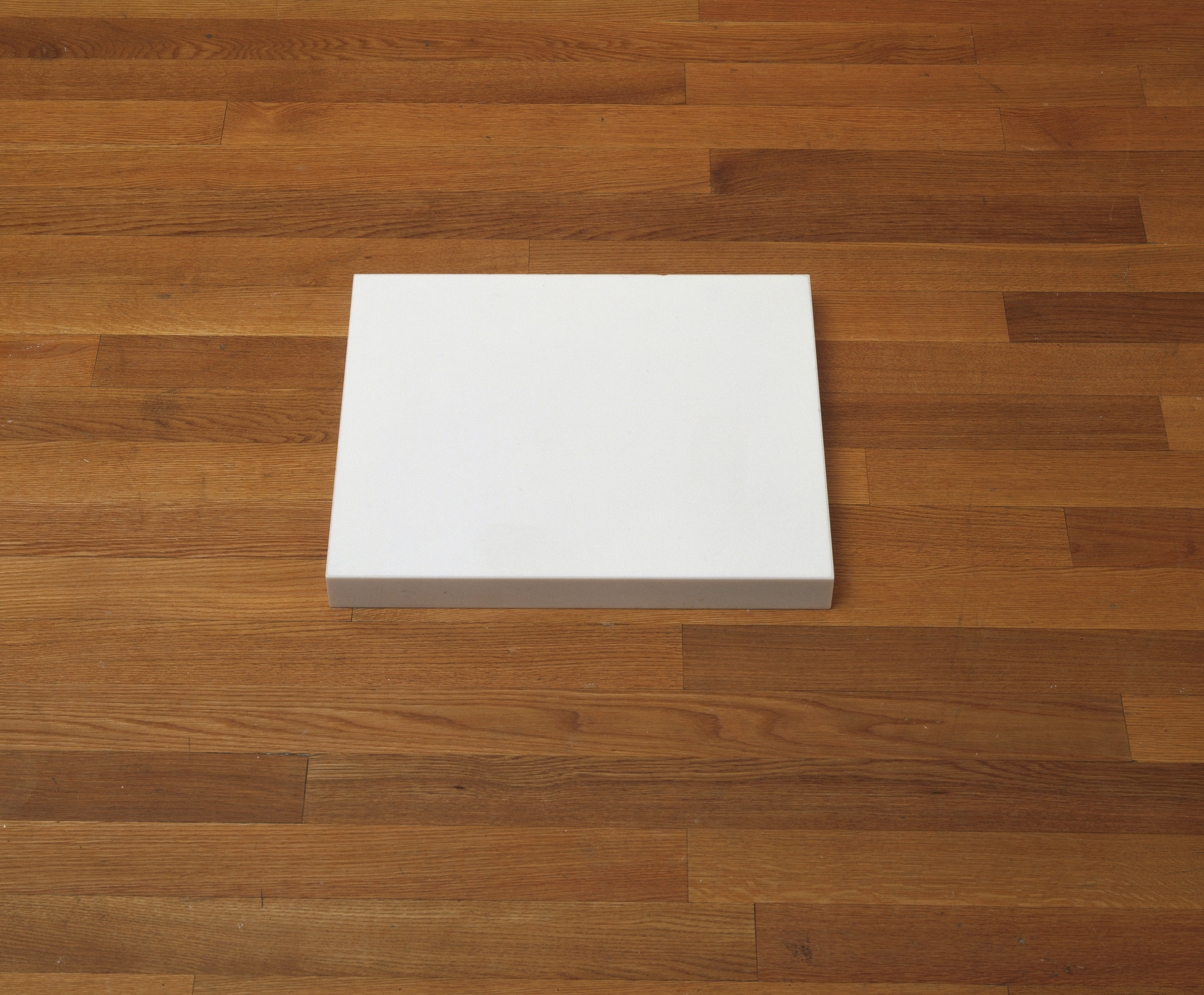 Wolfgang Laib. Milkstone. 1978
279
WOLFGANG LAIB: I'm Wolfgang Laib. This piece we are talking about is a Milkstone. It's one of my very early pieces. It's a small slab of pure white marble which has a very, very fine indention on the top with a rim.
I work first with a small machine, but most of the rim and everything I grind by hand with sandpaper and water, which is a lot of work. But it's a very beautiful, meditative work, which I always like to do. I participate in something which I feel is very independent of myself and also has a universal meaning.
And you pour milk into this on the surface, which is only for some hours, and then it has to be replaced. I mean the stone is like millions of years old and the milk is just there for some hours.
It's a very very simple thing, but the milk surface can contain everything you can think of.
AGNES GUND: I am Agnes Gund. I like this piece because it's a lot about the depth, using something that was the same color as the ground and that had to be worked in to the stone and then was about the milk and the stone, but really about perception that you have of depth.
WOLFGANG LAIB: Aggie Gund was amazing that she found her way immediately. It was at that time very rare that somebody like her would buy work from a totally unknown artist whom she had never seen before. And I met her in 1979 and then she wanted to visit me. This visit was a very, very emotional and beautiful visit, and since then we have this incredible friendship.