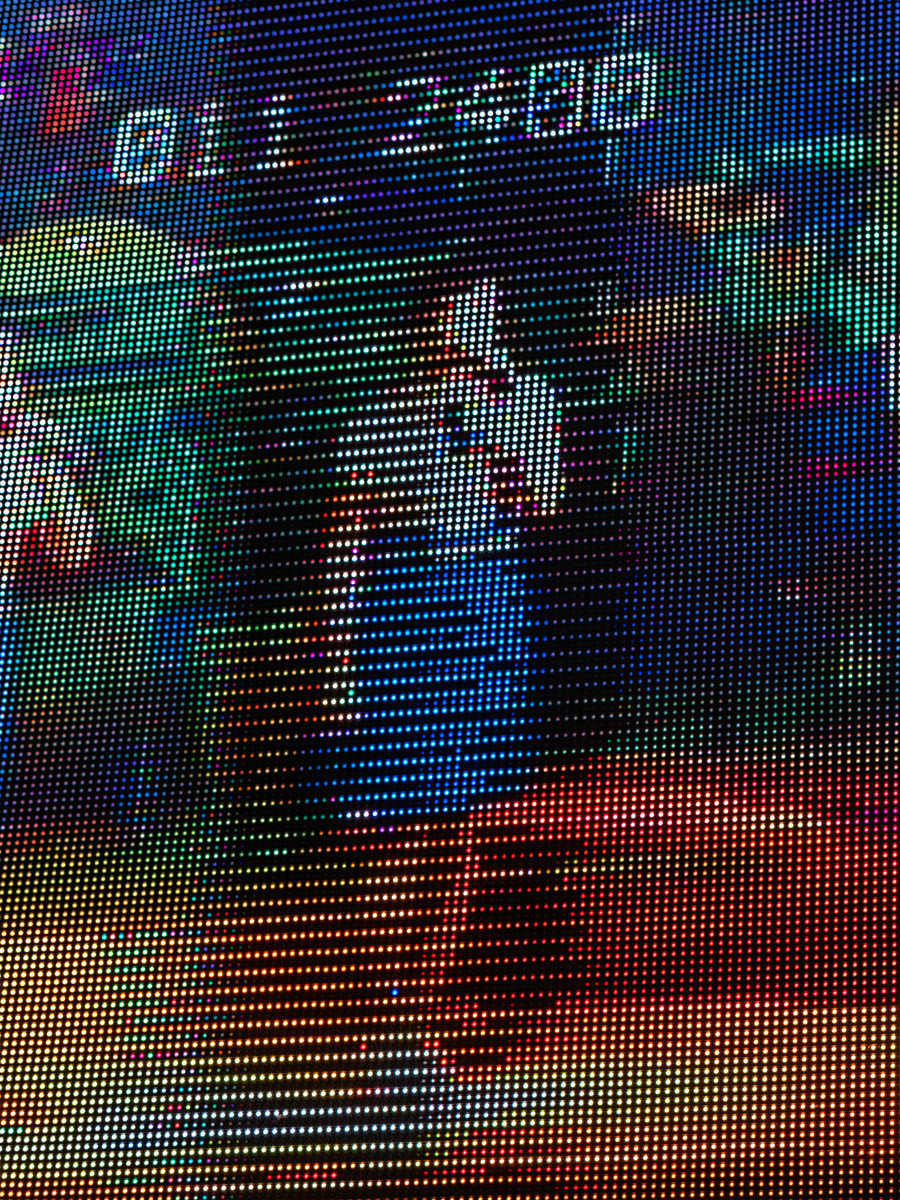 Matthew Connors. Pyongyang from the series Unanimous Desire. 2016
386
Matthew Connors: I'm Matthew Connors and you're looking at the series of photographs I made in North Korea over the course of three years. In total I made over 20,000 pictures in North Korea. I think I was compelled by a lot of the mythologies we have about North Korea and trying to understand where those mythologies fall apart.
As I was editing these photographs a few themes emerged and the pervasiveness of water was one of them. Thinking about water being an isolating medium. Water to me seemed like a medium that presented the possibility of escape, but also could be an oppressive force.
Broken screens and the way in which they fail to communicate certain information was another motif that I pursued while I was there. I was interested in the ways in which media is attempting to control large swaths of the population and how that's breaking down in some precincts of the country.
That red triangle is something I encountered in Wonsan at the agricultural college, and it marks a spot where Kim Il-Sung stood when he made a pronouncement about the health of the trees at the college. Every gesture, every interaction with one of the leaders who are regarded as living deities is recorded and inscribed in the landscape in some way.
There's some clear, unavoidable indicators that the pictures were taken in North Korea such as the pins of Kim Il-sung and Kim Jong-il that a lot of the people are wearing in some of the portraits. Other pictures are less concretely located in that geography.
I started seeing the photography as a really potent vehicle for examining frictions between states and their citizenry, and the ways in which American foreign policy has impacted the actual daily lives of human beings in other places.
I'm interested in these different ways of imagining experience within the country that don't necessarily align completely with these compressed narratives that we already have.