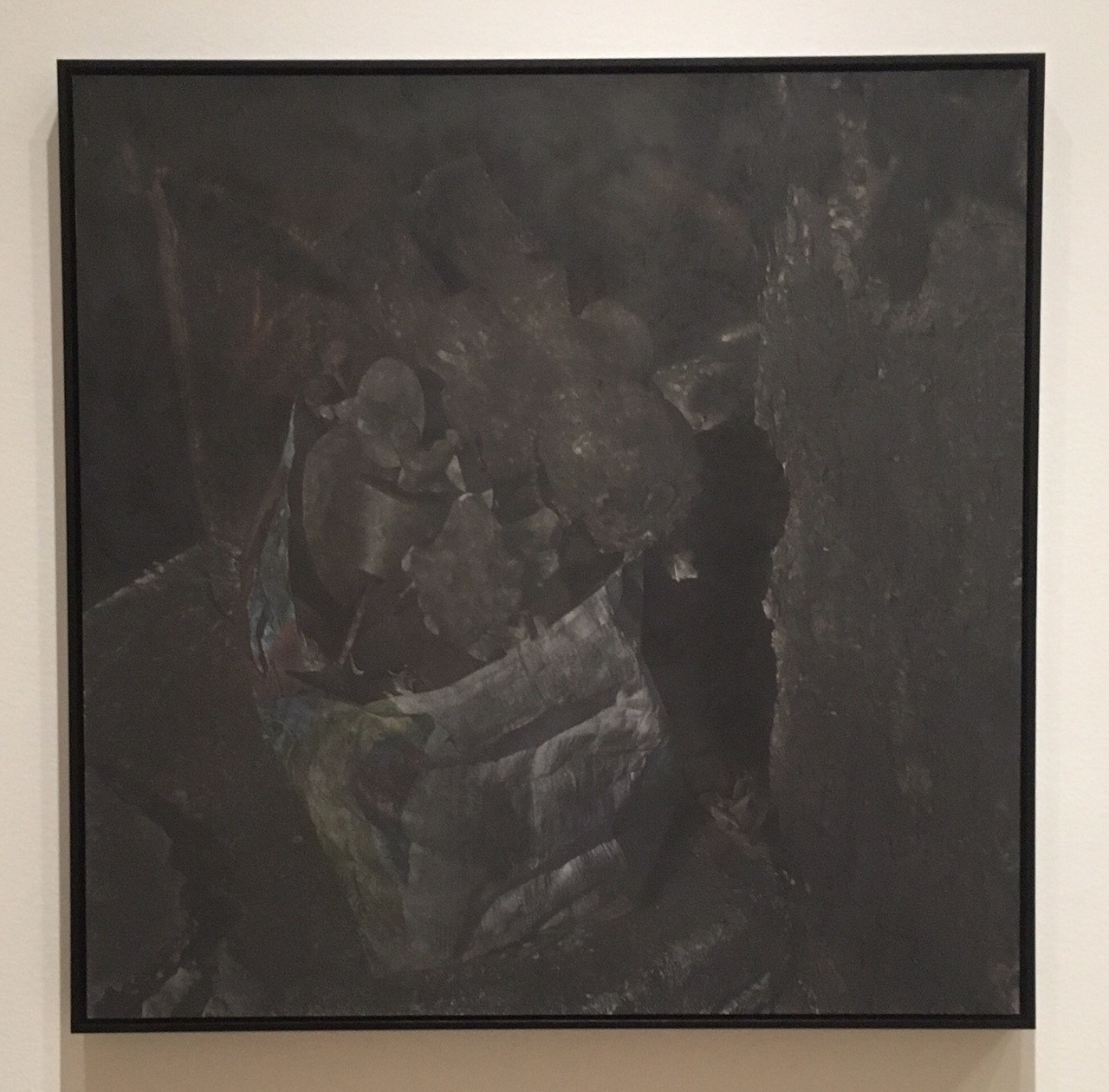 Harold Mendez. At the edge of the Necrópolis. 2017
384
Harold Mendez: Hi, I'm Harold Mendez.
This is a work that I made at the necrópolis in Cuba, what they callthe Colon Cemetery, which is one of the oldest cemeteries in Havana.
This area is where people come because they want to remember someone. I think about what that means to remember someone.
There are gifts that have been recollected to be used later for a ceremony— a wooden statue a conch shell, and there all these other remnants that are in this bag. And, maybe it was the light but there was something that really kind of emanated from the objects.
Sometimes you see something that you don't know what to say, you don't have language for. But I felt like looking at this, there were these objects that were offerings that were for another body. And I like that idea. It's like when you leave flowers at a grave, it's like a memory of a person in one way.
Powdered graphite has been blended into the photograph, erased, blended in again, erased again. The graphite makes it something else that's in between an image and an object. And I've gone through that process several times to reveal the image in a way that it really slows down how you're looking, which calls into question what you're actually seeing. And I did that because that's how the work appeared to me. It opened up slowly. And that's the way that you try to understand something.