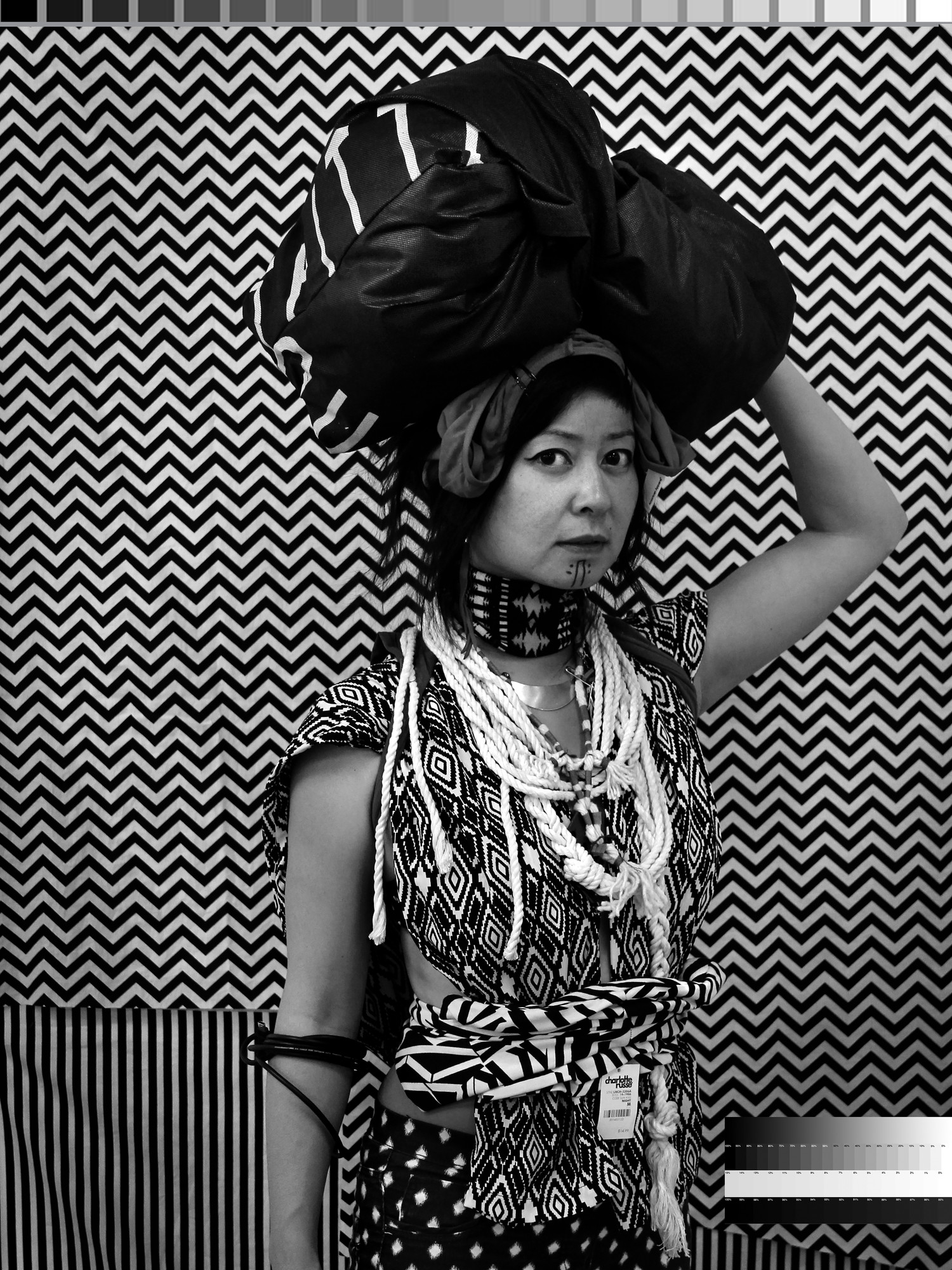 Stephanie Syjuco. Cargo Cults: Head Bundle. 2013-16
382
Stephanie Syjuco: My name is Stephanie Syjuco. I'm an artist based in the Bay Area, and this is my work from the Cargo Cults series called Head Bundle.
Cargo Cults is a photographic series that re-examines ethnographic imagery. Specifically images that I've seen in relationship to the Philippine Islands. Cargo Cults refers to tribes that hadn't actually had a lot of contact with outside cultures. When they would come across commodities from overseas, they would start to form these really interesting religious cults around the objects.
I myself am an immigrant from the Philippines to the US and I was thinking about how photography played a huge role in the formation of identities in both colonized countries and the colonizer country.
Ethnographic imagery was supposed to function as a kind of anthropological view, Many portraits were actually quite composed in the sense that they were staged. There were cues that were either subtly or overtly given to the sitter in ways that they were posed or in the kind of costuming or sort of ethnic markers that they were supposed to bring to the forefront of their portraits. I was kind of rethinking what these representations could look like.
There's an Urban Outfitter shopping bag on the top of my head. Around my neck is a patterned sock from Target. I think there's a bunch of things from The Gap in there as well, and a USB cable wrapped around my arm. It was a way to both poke fun at the popularity of, quote-unquote, "ethnic" patterns and also to amplify what the American public seems to desire.
Every now and then you'll see a price tag and that functioned for several reasons: one was literally because I needed to return the item to the store. And the second was to kind of interrupt the image, and make sure that the viewer also understood that the whole thing was a fiction. Ethnographic images play into fantasies of what it means to look at a quote-unquote 'other', and I wanted to disrupt that reading and show how completely, I guess, commodified that image is, commodified in multiple ways.