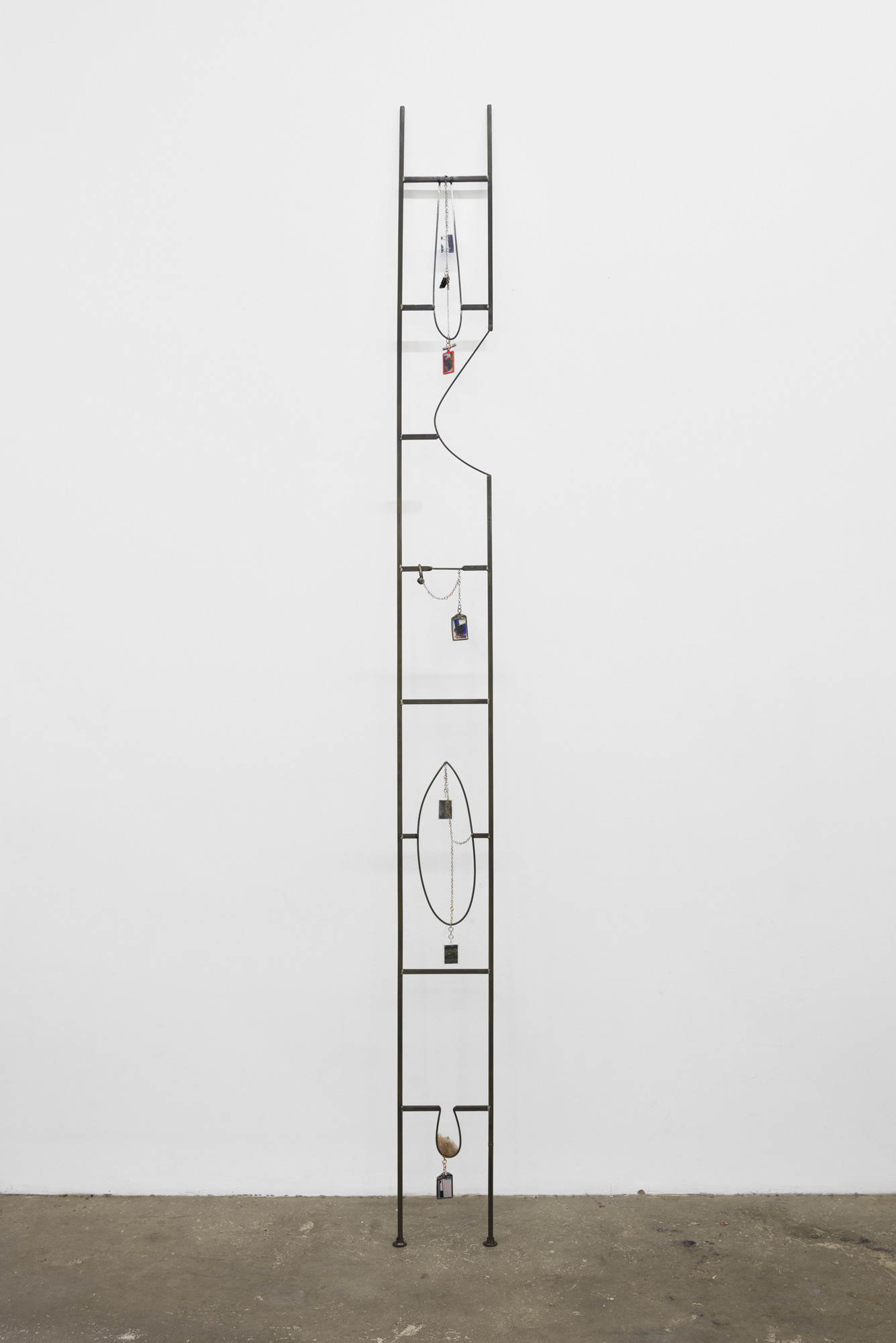 Em Rooney. Pictures, Keychains, Freedom Ladder. 2016
380
Em Rooney: I'm Em Rooney. This is my work: Pictures, Keychains, Freedom Ladder.
In 2013, a family friend of ours named Al, who was an artist and a craftsman passed away and left his house and his workshops to my mother. He had made a lot of things in the house – most of the house was built with wood that he had cut down.
Like a lot of country homes, in the house was a ladder, the type of ladder that you maybe hang blankets over, or magazines over. A freedom ladder speaks to the idea of making freedom of your own through the actual physical building of your life, and the objects in your life.
The idea is that photographs aren't just flat pieces of paper that exist up against a wall. Photographs are objects, and they're tucked in the corner of the mirror in your bedroom, they are inside your wallet, they're in a locket, shoved in the insides of books and they are objects that exist in relationship to other objects.
After he passed away, as I was going through Al's workshop, we would be uncovering images of the first car that he built, road trips, skiing trips.
But the photographs in the keychains, that are a part of Pictures, Keychains, Freedom Ladder, are photographs of a woman named Ali, that I took on a cross-country road trip. And the photographs that I chose kind of speak to, or are evocative of those photos that I found in Al's workshop.
And so, in some ways, the piece is for both of them. It's for Al, the man who inspired, "The Ladder," and it's for Ali, the woman who is pictured in the images that hang off the ladder in the keychains.