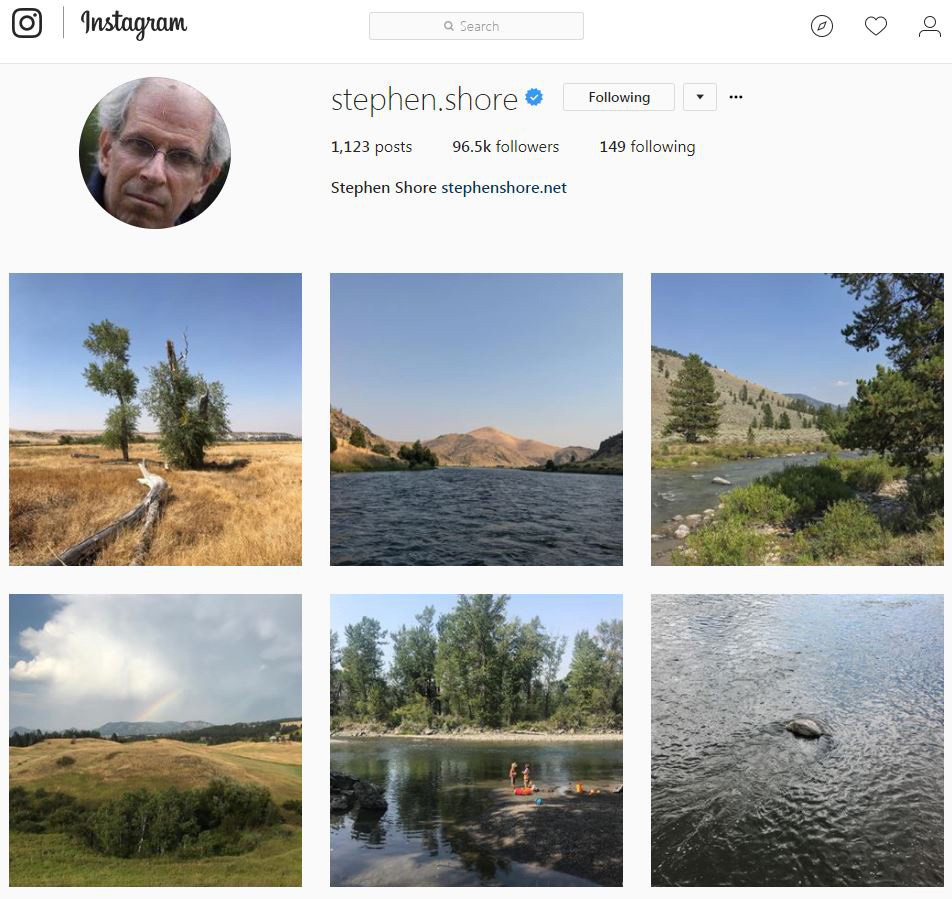 Stephen Shore. Instagram. 2014-ongoing
373
One of the things about the print-on-demand books is that I thought of the book as a whole as a work of art, not the individual pictures. I was taking pictures with the book in mind, and thinking about how they relate to each other. And I found that that took a certain pressure off the individual picture, and that the individual picture could be more of one note that would be part of the chord, or the phrase, which would be the book.
I found that same quality again years later when I encountered Instagram. A new means of distribution and a new means of communication open possibilities that didn't exist before.
I also found in Instagram the kind of playfulness that I liked in the books—that I could try an idea for a day and explore it. But also, in Instagram, I'm fascinated by the visual communities that develop. I find it very satisfying that they're a group of people who look at each other's work every day, and they're all over the world. And when I do meet people that I look at regularly on Instagram, I have a feeling that we're friends, that I know them well.