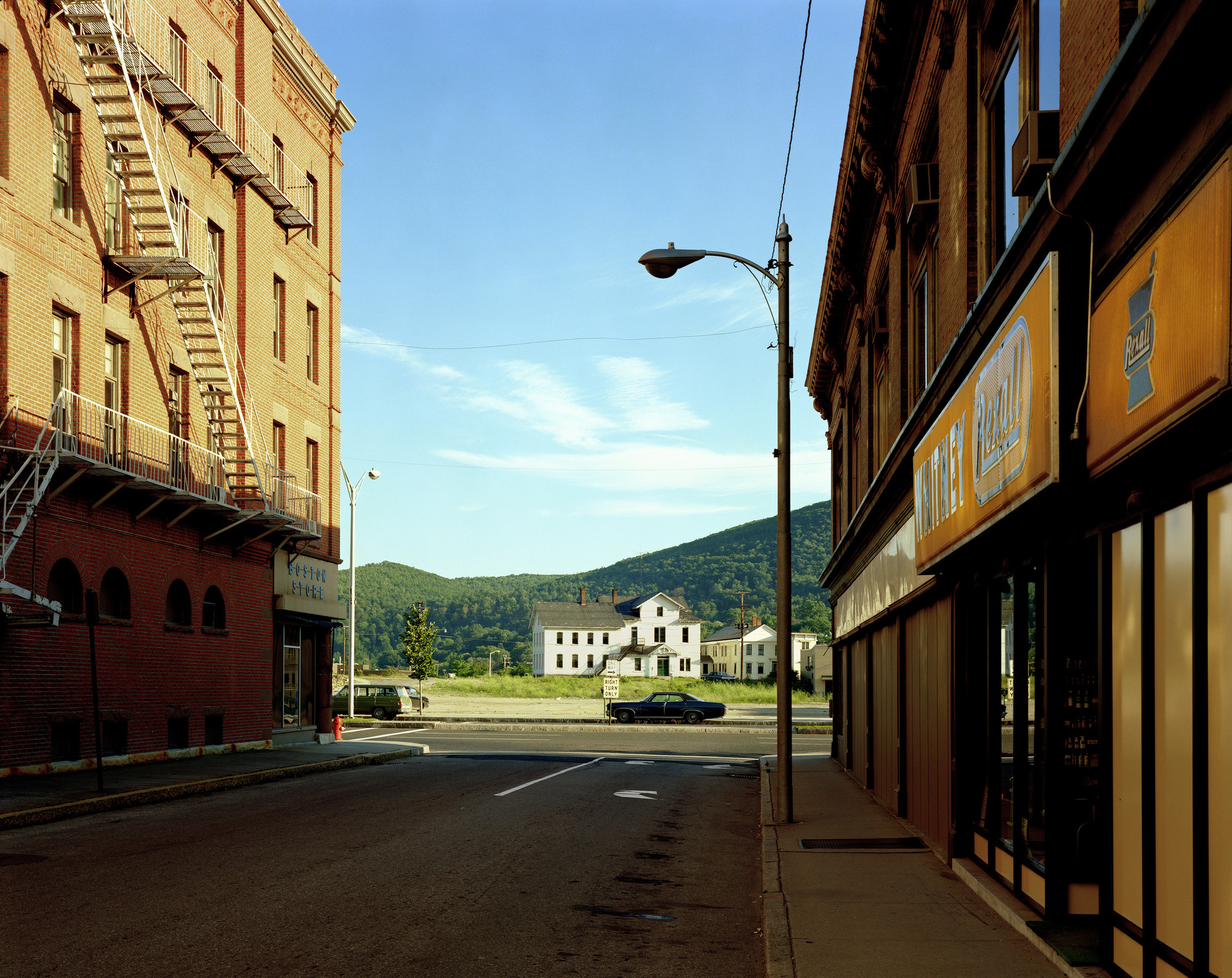 Stephen Shore. Holden Street, North Adams, Massachusetts, July 13, 1974. 1974
366
This is part of a series that I later called Uncommon Places.
In this picture, I'm thinking about how three-dimensional space is rendered in two dimensions in a photograph, and how the lamppost on the right appears to be in a very exact relationship to the building next to it, while in reality, the lamppost is perhaps twenty feet from the edge of the building. And I'm interested in these formal concerns of how to convert the experience of a complex three-dimensional space into a flat, bounded medium.
But, at the same time, I'm looking at a cultural exploration. I'm looking at the red brick buildings of a New England industrial town, and where this town abruptly ends, and where the countryside begins.