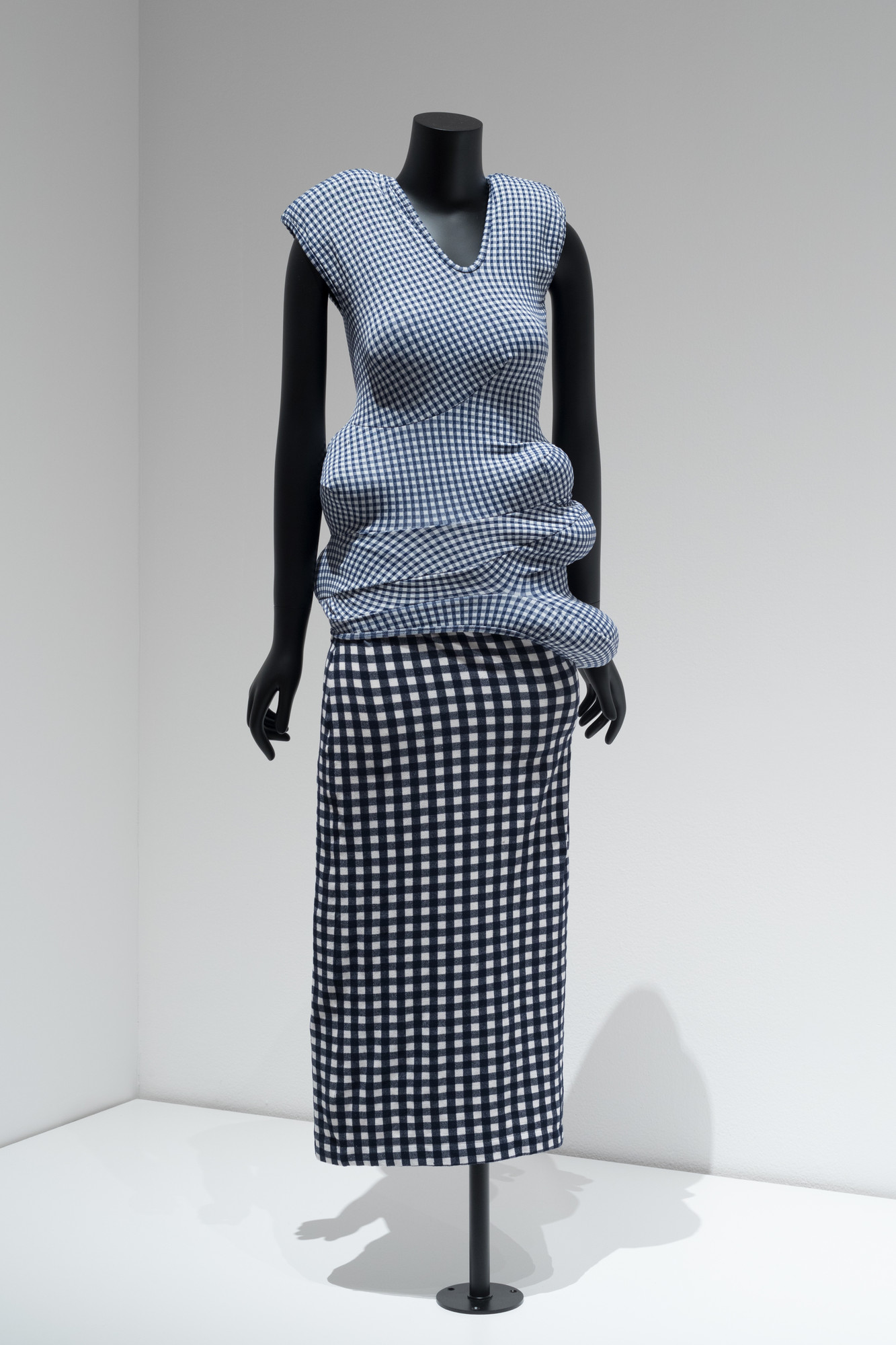 Rei Kawakubo. Comme des Garçons. Body Meets Dress--Dress Meets Body Ensemble (bodice and skirt). 1997
626
Francesca Granata: I'm Francesca Granata, I'm an assistant professor of fashion studies and director of MA studies at Parsons School of Design.
Body Meets Dress, Dress Meets Body is a collection by Rei Kawakubo of Comme des Garçons. In this collection, from spring and summer 1997, Kawakubo sent down the runway models wearing pads placed on the abdomen, the hips, the back as well as the shoulder region.
The Body Meets Dress, Dress Meets Body collection really challenged the way the silhouette was constructed. It also was paired with a gingham pattern that made reference to domesticity and an almost infantilized femininity.
There is this proliferation of grotesque bodies in 1980s and 1990s fashion because of feminism questioning the ideal bodies as well as beauty ideals.
This collection created a kind of controversy. The press hailed it as innovative and challenging ideals of beauty through this system of padding that made reference to body out of bounds and pregnancy, while the fashion glossies showed the pads removed and fashionistas and store clerks compared the pads to tumors. The collection was also widely referred as the "lumps and bumps" collection, bringing the point home that it was making reference to non-fit body.