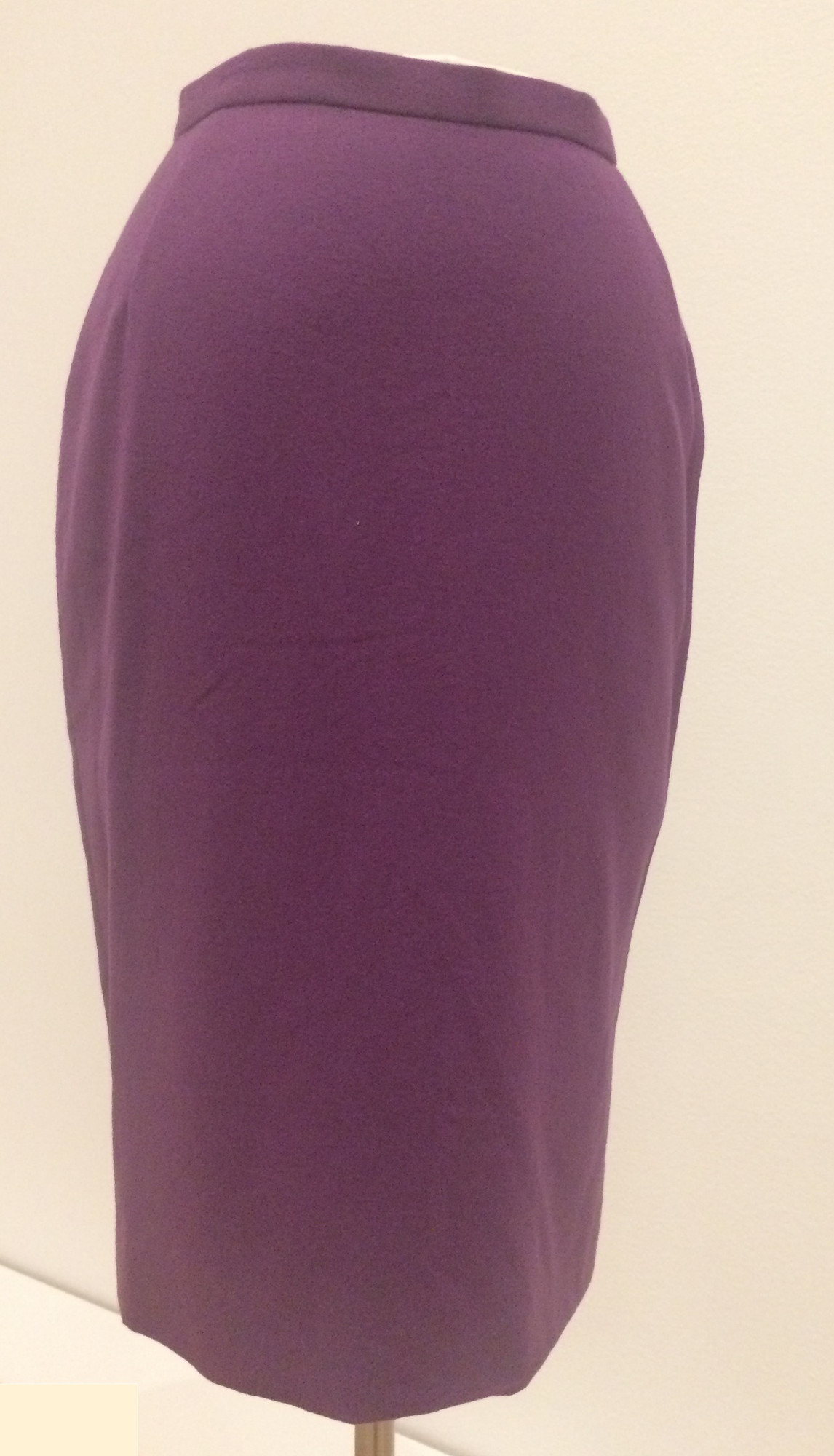 Janie Bryant. Pencil Skirt. 2007_2015
637
Janie Bryant: I'm Janie Bryant and I am the costume designer of the television show Mad Men and I have been a costume designer for many years. This pencil skirt was worn by the character Joan Holloway who was the office manager on "Mad Men." She really held all the keys to everything that was going on in that office and ruled the men and the women there.
A pencil skirt is slim-fitting, with a straight and narrow cut, and it accentuates the waist and the hips. Generally, the hem falls to the knee or down to the shin, and it's tailored to have a close fit and its name describes the shape of the silhouette: basically like a pencil. The pencil skirt is about being tailored. It's about being precise, it's about being smart. It's about being sassy.
The pencil skirt really became popular because of rations of fabric in World War Two, and was popularized by Christian Dior in 1954, when he started designing the pencil skirt suits. The 50s length was more of a tea length as opposed to right at the knee or below the knee, which was more indicative of the 1940s, when material was really expensive.
The pencil skirt is a garment that makes you walk in a certain way. There's restriction in the movement but that's also the beauty and the sensuality and the sexuality of the silhouette. It is modern but it's also a timeless and classic piece.