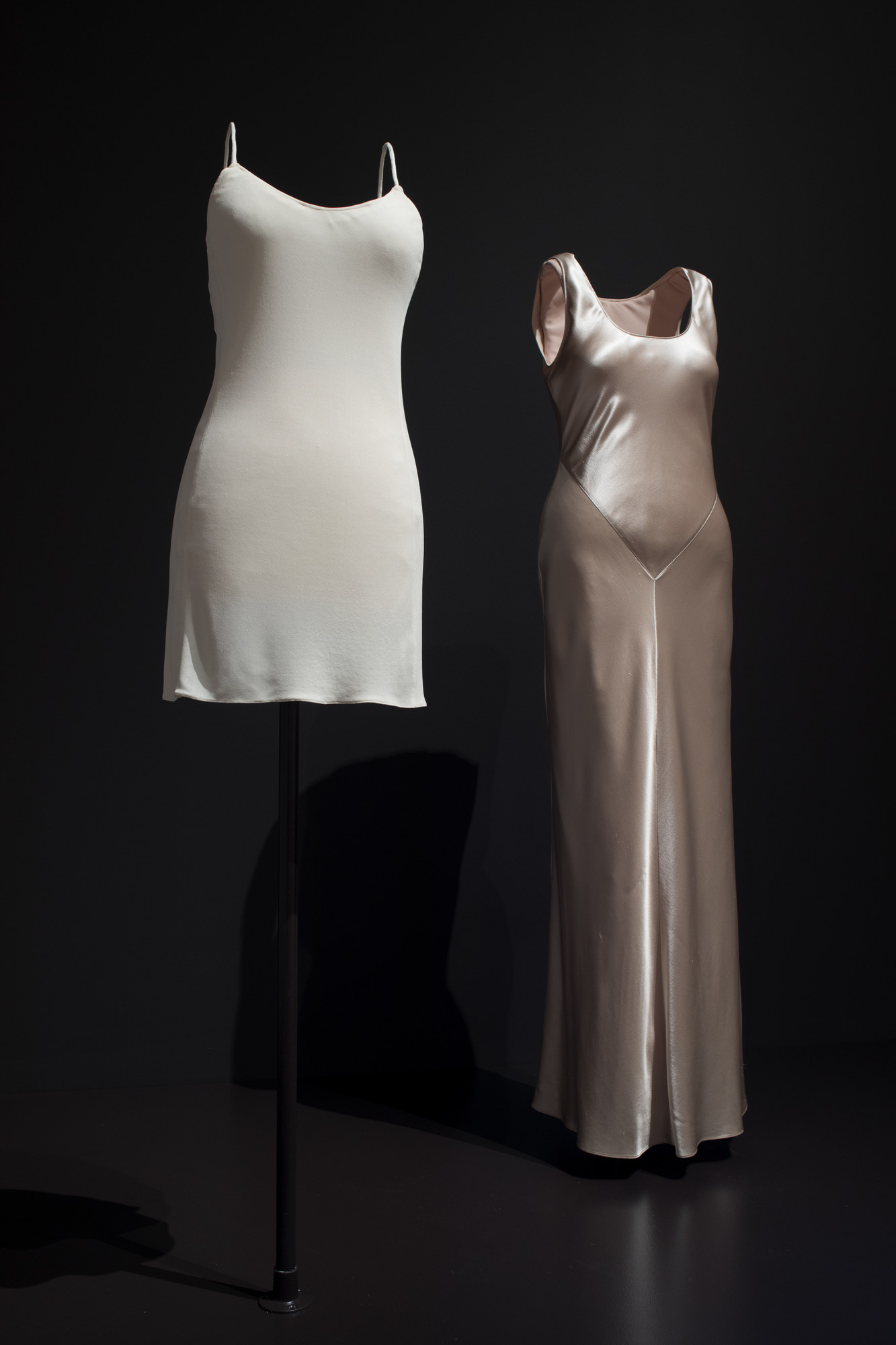 Calvin Klein. Slip Dress. 1994
631
Stephanie Kramer: My name is Stephanie Kramer and I'm the research assistant on the project, Items: Is Fashion Modern?
What you are looking at are two examples of slip dresses that went down the runway at Calvin Klein's spring-summer 1994 show. That moment seemed to really capture the zeitgeist of minimalism and this idea that this sort of barely-there dress that resembles undergarments or pajamas is now the new standard of elegance.
The term "slip dress" has only been codified in the past few decades. When it was first used in Vogue in 1934, it was applied to a sheer dress over a slip. Today, it can mean a few different things. It could mean maxi, it could mean mini, it could have spaghetti straps. It could just have thicker straps. It is always sleeveless and it is typically composed of a very lightweight, often clingy fabric--a silk, a charmeuse, even a linen. We typically see them in neutral colors--ivories, creams, whites, grays sometimes blacks, because they are reminiscent of slips that go beneath your clothing.
Kate Moss famously in 1993 was at a party wearing a slip dress by the designer Liza Bruce and it was completely sheer. She captured this idea of its nonchalance and rebellion simultaneously. And Courtney Love, who was the lead singer of a band called Hole, would perform in often vintage charmeuse slip dresses, so it was kind of another manifestation of this idea of wearing something that is very exposing, but the wearer seems to not care one iota about what this dress is doing alongside their body.